Merger: NSE admits additional shares of Dangote Sugar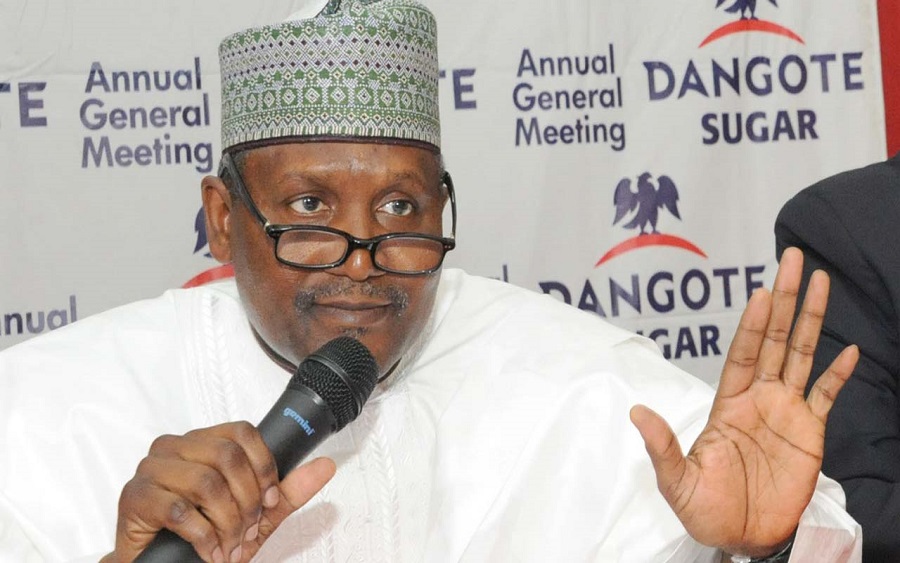 The Nigerian Stock Exchange (NSE) on Wednesday, admitted additional 146,878,241 ordinary shares of Dangote Sugar Refinery Plc on the daily official list of the local bourse.
According to a statement from the NSE notifying dealing members, the additional shares listed on the Exchange arose from the scheme of merger between Dangote Sugar Refinery Plc and Savannah Sugar Company Limited.
With the listing of the additional 146,878,241 ordinary shares, the total issued and fully paid-up shares of Dangote Sugar Refinery Plc have now increased from 12,000,000,000 to 12,146,878,241 ordinary shares of 50 kobo each.
In a bid to enhance production capacity and further increase its market share, shareholders of Dangote Sugar Refinery had given the nod for the formal takeover of Savannah Sugar Company Limited.
During their Extraordinary General Meeting (EGM), which was preceded by the 2019 Annual General Meeting, shareholders of the DSR voted in favour of merger of the two companies.
The Chairman of the company, Alhaji Aliko Dangote, said the DSR, a top player in the industry with install capacity to produce 1.44m metric tonnes per annum, would leverage Savannah Sugar's sugarcane production capacity to enhance its production capacity.
According to him, Savannah Sugar has 32,000 hectares of land available for cultivation of sugar cane as well as milling capacity of 50,000 tonnes of sugar per annum and that upon the merger, further investments would be made to increase SSCL land under cultivation.
Dangote explained that the DSR board considered the merger as fair and reasonable and believed that it would provide strategic opportunities and benefits for the company, employees and other stakeholders.
He said the new company would be operating from the position of increased access to capital and then higher profitability.
He said the merger would help to consolidate the assets, intellectual property rights, operations, and business dealings of the SSCL into the DSR; eliminate cost inefficiencies arising from duplication of resources and processes and improve efficiency through more focused management of resources.