Investors lose N19bn as unlisted stocks at NASD OTC crash in prices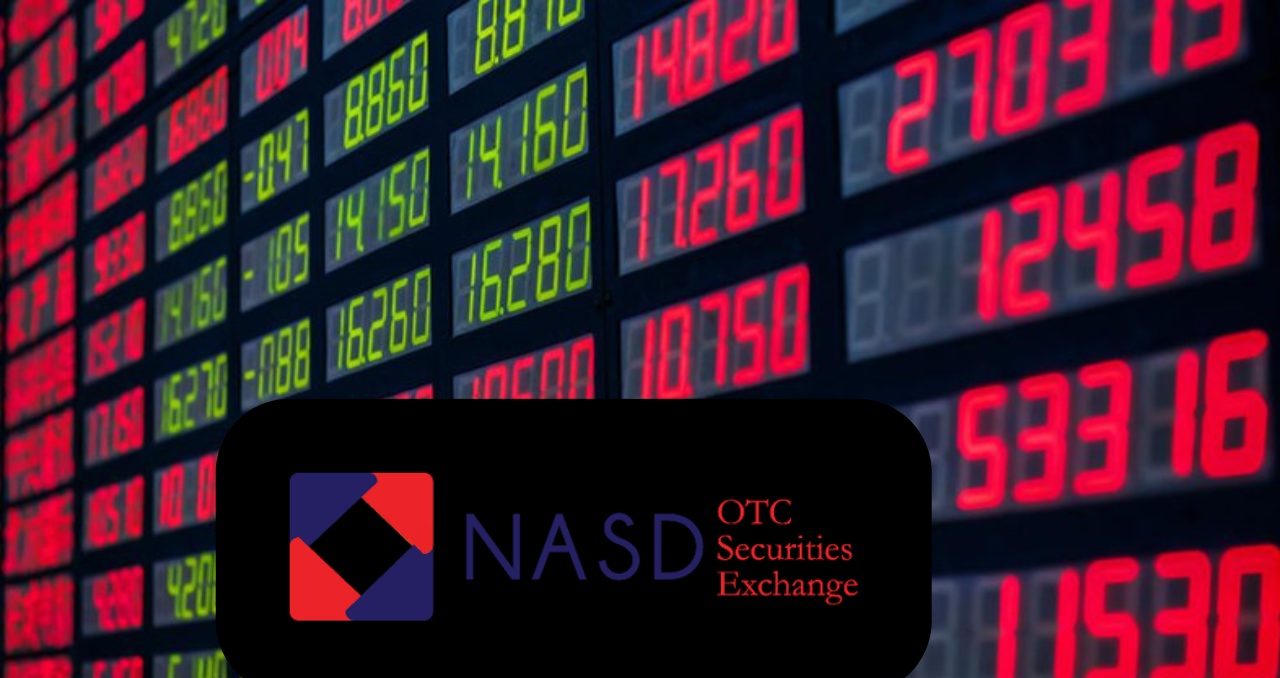 Investors lose N19bn as unlisted stocks at NASD OTC crash in prices
---
Depreciation in the prices of unquoted stocks at NASD OTC Securities Exchange cost investors in the market a sum of N19 billion last week as the bourse closed in the red territory.
Market performance index, the NSI ended the week with 3.50 per cent decline to close at 746.19 points against the previous week's close of 773.22.
Consequently, the aggregate value of unquoted stocks in the market shed approximately N19 billion to closed at N530.4 billion compared to N549.61 billion the previous week, resulting from a negative movement in prices.
Amidst the bear rampage however, the turnover for week ballooned with 35.66 per cent increase in the total value traded during the week, as investors traded a total of N301 million in value compared to N221.9 million in the previous week.
Similarly, the total volume traded rose by 20.35 per cent to 14.99 million units compared to 12.45 million units in the previous week.
Consequently the total year to date volume traded came to 383.54 million units while the total trade activity for the year was valued at N8.37 billion as at Friday.
At the close of the weekly session, Nigerian Exchange Group traded 11.6 million share units to top traded securities by volume among the five most traded securities.
Food Concepts Plc trailed with 2.0 million units; Central Securities and Clearing System pushed 0.91 million share units, while investors traded 0.21 million and 0.13 million share of Friesland Wamco and UBN Property as the fourth and fifth most traded stock by volume during the week
Measured by trade value, the NGX Group again topped traded value chart N236.02 billion, while NIPCO Plc stood as the fifth most traded security by value for the week.
As a result of the negative price movement on the exchange during the week, the NASD OTC Exchange recorded no gainers as the bears held their ground firmly.
Leading the losers' table was Friesland Campina Wamco, which closed the week at N116.17, representing a 9.59 per cent decrease from the previous close of N128.50. It was trailed by the Niger Delta Exploration and Production, which closed the week at N279.69, representing a 6.77 per cent drop from the previous close of N300.
Similarly, NIPCO Plc closed the week at N70, representing a 5.02 per cent decrease from the previous close of N73.70, while the Nigerian Exchange Group closed the week at N19.89, representing a 4.37 per cent decrease from the previous close of N20.80.
This was just as Central Securities and Clearing System (CSCS) followed the trail to close the week at N18, representing a 3.02 per cent fall from the previous close of N18.56.