Full Subsidy Removal a Welcome Development – NNPC Boss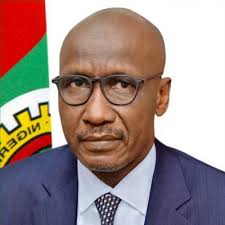 The Nigerian National Petroleum Company (NNPC) Limited has described total removal of fuel subsidy as announced by the President Bola Tinubu, Nigeria's new president, as a step in the right direction.
NNPC's Group Chief Executive Officer, Mele Kyari, stated this yesterday, Monday, May 29, while addressing the press, few hours after President Tinubu was sworn in.
Kyari said the NNPC Limited is in support of the policy.
Recall that earlier, Kyari has disclosed how the company monthly use over N400 billion of its cash flow to make subsidy payments, while he lamented that subsidy payment had been a huge burden on the company's resources.
According to him, the declaration by President Tinubu will enable NNPC Limited to actualize its potential as a truly commercial entity.
He said: "We welcome the decision of Mr. President to announce that the subsidy on PMS is over and this has really been a major challenge for the NNPCL's continued operation. We have been funding the subsidy from the cash flow of the NNPCL.
"We believe that this decision will free resources for the NNPCL to continue to do the great works that this company will do for our country. It allows us to continue to function as a very commercial entity. We welcome this development."
No Need for Panic Buying
Meanwhile, the NNPC boss cautioned Nigerians that despite the potential changes in petrol price due to the subsidy removal is not enough to trigger panic buying of the product.
He assured Nigerians that the NNPCL is on hand to ensure continuous and sufficient supply of petroleum products, particularly premium motor spirit (PMS), also called petrol.
According to Kyari, the company is monitoring all its distribution networks to ensure compliance.
He said: "We would like to assure Nigerians that we have sufficient supply of petroleum products, particularly PMS in our country and there is no reason to panic. We understand that people will be scared of potential changes to the price of petrol.
"But that is not enough for people to rush to fuel stations to buy more than what they need. We are watching all the distribution networks, and support facilities and we believe that normalcy will be restored very soon."