Bears' firm grip on Nigerian equities cost investors fresh N112bn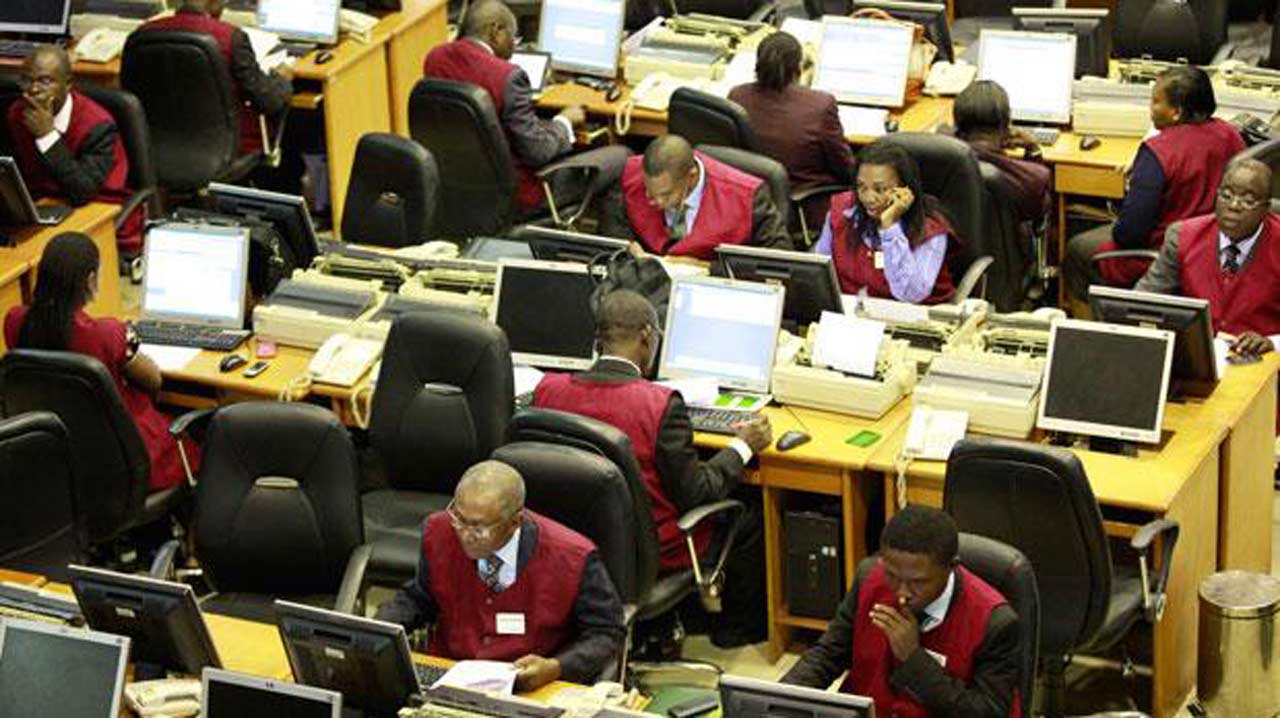 Bears' firm grip on Nigerian equities cost investors fresh N112bn
---
The bears are tightening their firm grip on Nigerians stocks as the market recorded its fourth decline in a row, costing investors another turn of loss to the tune of N112 billion on Thursday.
Since trading activities commenced on the floor of the Nigerian Stock Exchange (NSE) on Monday, investors have been losing fortune to profit-taking amidst cautious positioning for earnings season.
Thus the market closed the last the trading session 0.51 per cent lower as the All-Share Index (ASI) shed 214.21 points to close at 41,785.80 basis points while the equities cap closed lower at N21.981 trillion after shedding N112 billion.
Sequentially, the Month-to-Date loss increased to 1.5 per cent, while the Year-to-Date gain moderated to 3.8 per cent.
The days lost was caused majorly by profit-taking in bellwethers – Dangcem, Zenith Bank and United Bank for Africa (UBA) as they shed -2.5 per cent -0.7 per cent and -1.1 per cent respectively.
Meanwhile, the total volume of trades increased by 24.7 per cent to 629.41 million units, valued at N7.98 billion, and exchanged in 4,753 deals.
FBNH was the most traded stock by volume at 126.36 million units, while GUARANTY was the most traded stock by value at N2.88 billion.
Sectoral performance was broadly negative, following losses in the Industrial Goods (-1.2 per cent), Insurance (-1.1 per cent), Banking (-0.3 per cent) and Consumer Goods (-0.1 per cent) indices. The Oil & Gas (+0.3 per cent) index was the sole gainer of the day.
Market sentiment, as measured by market breadth, was negative (0.9x), as 24 tickers declined, relative to 21 gainers.
ARDOVA led other gainers as it added N1 to share price to close at N19; followed by PRESCO, gaining N0.50 to close at N75 per share. Maybaker, FCMB and Eterna appreciated by N0.35, N0.18 and N0.15 to close at N4.90, N3.50 and N5.75 per share respectively.
On the contrary, Dangcem topped decliners' chart with N6 loss to close at N230 per share. JBerger trailed with N1.30 loss to close at N19.7 per share.
Other losers at the end of the trading session are NNFM, Champion and ZenithBank as they lost N0.87, N0.33 and N0.20 to close at N7.88, N3.06 and N26.75 per share in that order.