N8.13trn of Nigeria's pension assets locked in FG bonds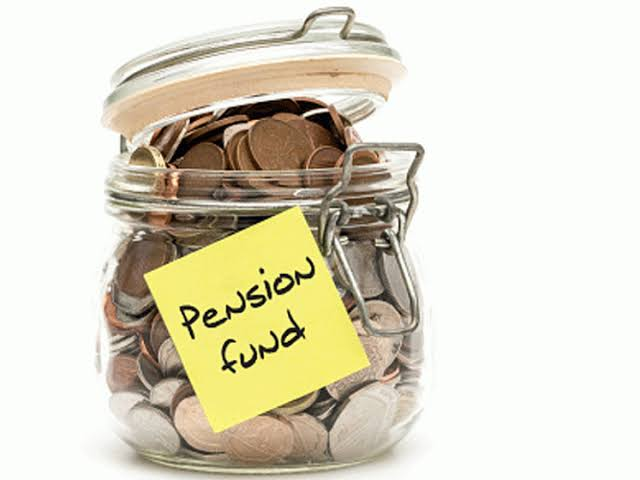 N8.13trn of Nigeria's pension assets locked in FG bonds
Pension Funds Administrators (PFAs) in Nigeria have sustained their age-long appetite for the less risky federal government bonds as 66.1 per cent of total pension assets in the country is currently locked in the bonds.
Latest statistics show that total pension assets under the Contributory Pension Scheme rose by 21 per cent to hit N12.3 trillion as of the of the 2020.
According to the data obtained from the National Pension Commission (PenCom) on Friday, this figure is N2.1 trillion higher than N10.2 trillion the assets stood as of the end 2019.
PenCom stated that of the total amount, N8.13 trillion equivalent to 66.1 per cent of the funds was invested in Federal Government of Nigeria Bonds.
According to the figures, N858.46 billion and N92.91 billion were invested in domestic and foreign ordinary shares respectively.
It added that N1.68 trillion and N161.39 billion were also invested in local money market securities and mutual funds respectively.
As part of efforts to boost services in the industry, PenCom opened the transfer window to enable workers in the Contributory Pension Scheme to change their pension companies.
PenCom said RSA holders may transfer their accounts from one Pension Fund Administrator to another once in a year, in line with Section 13 of the Pension Reform Act 2014.
Prior to this launch, the commission said it had successfully developed the RSA transfer application, a robust electronic platform that would enable seamless RSA transfers.
In addition, it said the commission had conducted extensive workshops for licensed pension operators and state pension bureaus in readiness for the event.
The Managing Director, ARM Pension, Wale Odutola, said it gave every RSA holder the opportunity to move from their current PFA to a preferred one which they believed would better satisfy their pursuit of a comfortable retirement.
According to Odutola, the CPS was currently providing safety nets for about 233,493 retirees on programmed withdrawal and over nine million contributors, with consistent growth of pension assets in nominal terms of about 17.6 per cent over a five-year period.
The Managing Director, NLPC PFA Limited, Mr Wale Kolawole, said the survival of the Pension Funds Administrators depended on excellent service.
He said, "The survival of Pension Fund Administrators would depend largely on service delivery.
"Based on this, special focus has been placed by NLPC Pension Fund Administrators on these key areas of its operations:
"Prompt crediting of contributions and SMS alert that shows the contributions credited with the closing investment value, achieving excellent returns on investment and ensuring that benefits are paid speedily."