10 Stores you can get pocket-friendly quality laptops in Lagos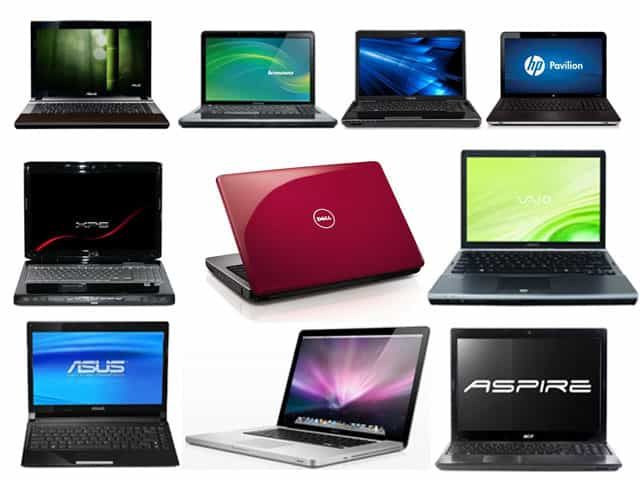 10 Stores you can get pocket-friendly quality laptops in Lagos
---
One of the most effective devices in the information technology age is a computer system. Experience has shown that the search for a good system today often prioritises portability and durability. As such, laptop is always the word that comes to mind whenever the need to get a system to turn your office to a mobile abode arises. This is not misplaced as a good a good laptop allows you to be flexible and mobile with your tasks. The world has evolved to continuously welcome more sophisticated and durable systems. 
The rise of these portable devices has been further intensified by the working-from-home policies issued by corporate organizations and government to cushion the spread of COVID19 all around the world, including Nigeria, many employees and entrepreneurs have gotten no choice than to have the most important tools to bring office home.
As various types of laptops from different manufacturers continue to surface in the market, users are concerned about getting a trusted store where they can get quality and affordable laptops.
Here are ten stores in Nigeria you can get original laptop devices of various brands and even many other smart gadgets:
SLOT:
Aside its reputation as a dealer in smartphones in Nigeria and Africa, SLOT system Limited also provides affordable and high standard laptops of various brands. The indigenous household name in the mobile telecommunications industry have been in the market for decades and was known as the home of quality products with their head office located at the heart of medical road, computer village, Ikeja Lagos with various branches nationwide and in Africa. You can check out any of your desired laptop devices in one of their stores closer to you or just checkout their store online at slot.ng
Pointek:
It's a Nigeria leading wholesaler and retailer of mobile devices, laptops and other electronic devices. Pointek is aproud partner of manufacturers of these devices all over the world. If you are looking at getting an affordable device from a trusted store, you can count on Pointek with top-notch customer service in their physical stores across the nation. They also offer same-day delivery, In-store shopping and a flexible payment system for customers' convenience. Walk into their headquarters at 6 Simbiat Abiola Way, Ikeja, Lagos or any branches near you. Pointekonline.com also gives you the opportunity to check out your laptop choice and order for one.
Kaybec Technology Limited:
When looking for a trusted dealer in getting your Apple, HP, Toshiba and hosts of others laptops brand, you can surely check out for Keybec Technology Limited at Oshitelu St, opposite GTBank, Computer Village, Ikeja Lagos, Nigeria. Kaybec is known for its customer support and after sales service rendered in all of its offices. Just take a walk into Kaybec office to check out any brand of laptop you need to get your work going.
Blessing Computers Limited:
Founded in 2003, Blessing Computers has devoted its commitment into providing high-rated sales and supplies of laptop devices nationwide. They are authorized dealers to HP, Dell, Lenovo and many more brands in the information technology space. They are physically located in Kodesoh Street, Computer Village, Ikeja Lagos with their presence online.
Microstation:
With Head Office located at Otigba St, Computer Village, Ikeja Lagos, and many branches scattered nationwide, Microstation is known for providing standard laptop devices in the marketplace at pocket friendly prices. According to their official details online, Microstation tends to offer in-store shopping and same-day delivery for their products.
PC store:
It is a home of computer devices such as laptops and desktops. Located at Medical Rd, Ikeja, Lagos, PC store provides services such as sales, supply, repair and maintenance of computer devices in Lagos and nearby locations.
WESTGATE:
You might have known Westgate to be an official HP partner in other computer accessories, they are also well known for providing quality HP laptop devices in all their stores nationwide. With the head office located at Oba Akran Avenue, Ikeja, Lagos. The company is known for its value added services with minimal cost on the side of the clients. If you're for HP laptops, you can check Westgate out for all products of HP.
Ritelink Technologies:
Another store to get an affordable laptop in Lagos is Ritelink Technologies. Known for credible, trustworthy. warm customer approach and flexible negotiation. It offers same-day delivery even from Lagos to Abuja as testified by loyal customers. Adding to its selling point is getting to their physical store in Somoye Osundairo St, Ikeja, Lagos to get your device and have a free wifi to setup your laptop.
i-Store:
If you're a lover of Apple devices, then i-store is for you. Aside from other Apple products that you can find in the store, you can also get the latest MacBook for your daily tasks. Located at Ikeja City Mall, Alausa, Ikeja, Lagos, you can step into the store to get any of your MacBook devices of your choice.
Amaget:
Located at Francis Oremeji St, Computer Village, Ikeja, Lagos – Amaget is known for selling quality laptops and other accessories. They also have an online platform where you can shop any laptop of your choice and get it delivered to your doorstep.
Now that you have options to choose where you can get quality and affordable laptop devices in Lagos, you can just walk into them and get your devices without fear of getting a fake product.