We've invested $1bn in power sector – Tony Elumelu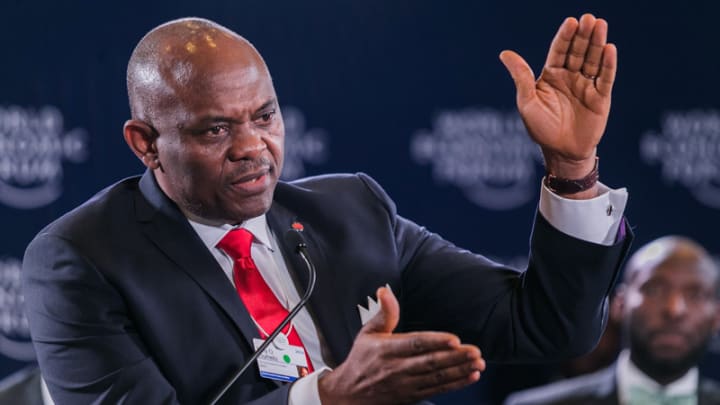 We've invested $1bn in power sector – Tony Elumelu
---
Tony Elumelu, Chairman of Transcorp Group and United Bank for Africa (UBA) Plc has disclosed that his companies have invested a collective sum of $1 billion in power sector.
According to him, the investment was fueled by the belief of his organizations that the economic transformation of Nigeria and Africa will rest on the availability of power.
The founder of the Tony Elumelu Foundation (TEF) said this on Tuesday in an address he delivered to the Anglican Church Youth in an ongoing event in Enugu State titled 'Africa: unlocking our potential, securing our future'.
As a way of supporting youth entrepreneurship in the African continent, Elemelu said: "We need to improve access to electricity if we must empower our people.  I also wear another hat as the Chairman of Transcorp Group and as the last speaker said, we have invested massively in the power sector in Nigeria.
"We cannot have our SMEs spend their profits on buying power for their businesses, we need large scale infrastructural support to provide sustainable and constant power for our people.
"One of the major complaints we get from our TEF entrepreneurs is about a lack of access to electricity and how it takes a lot of their capital.
"We cannot make progress, if we do not fix power.  Let us provide electricity for our young ones and they will do great things before our very eyes.  We need to create hubs and zones in every LGA starting from Nigeria to be able to empower our young ones
"If the government, and when we say government here, we refer to the LGA, were to create small business hubs where people can go in with their ideas and have a platform to convert their ideas to real life, it can make the difference."
While emphasizing that entrepreneurship is the leeway for African countries from poverty, he stressed the need for friendly policies that encourage our entrepreneurs, adding that taxes must be reduced.
He also commended that the Federal government, noting that it has done good work in this area in terms of tax waivers for Micro-businesses.
"But still, much more is required but good work has been done and the government should be commended. We must create access to finance. This is crucial. Young people have the ideas, what they lack is the training and financing needed for their businesses to take off.
"At the TEF, we provide non-refundable seed capital, but that alone is not an end.  We have long realised that for you all to succeed, mentoring and business education is required. And this is why we have the 12-week training programme and I want you all to take advantage of this," Elumelu said.