NCC educates parents on safety tips for child online protection (II)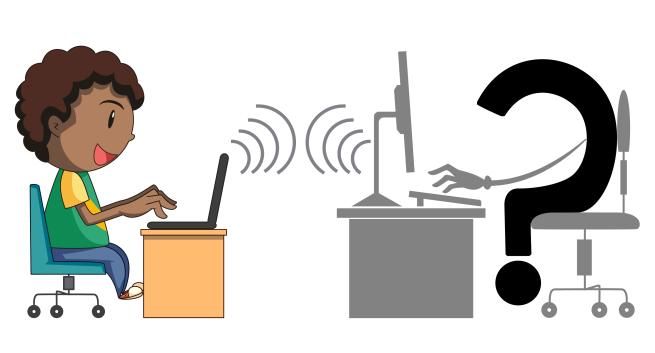 The younger population is fast migrating to the internet for myriad of activities ranging from leaning to making friends, to gaming and seeking other forms of entertainment.
In the process, the Nigerian Communications Commission (NCC) noted in a report that the minors can be easily exposed to adult contents, get bullied and get exposed to other forms of cyber attacks.
In other for the children to shun such ugly experiences and secure online safety, they would require guidance from their parents, guardian or any such trusted person with better life and internet experiences.
The NCC stressed that if this must be achieved, there must be intimate communication, strategically ignited by the parent to know about the experience of their children or wards online, so as to know how to come in and help them navigate the cyber space without turning victims.
"It is advisable that these questions are asked as part of a conversation (it is advisable not to adopt a confrontational approach) or in a game form, to avoid the child being evasive or untruthful," the NCC hinted in a report recently.
It further provided a list of six questions that can always serve as safety talking points between parent and the child, as far as child online safety is concerned. The tips are as follows:
On the average, how many hours do you spend online daily?
Take note that the time a child spends online may include time spent on academic or other learning activity.
What activity, will you say you spend most time on, when online?
Whatever activity they mention, check to see that they are not engaging excessively. It is important that a healthy balance is created between online activities and offline activities. Online addiction for whatever reason is unhealthy for the child.
Who do you turn to for advice on issues arising online?
Do not take it personal if your child says s/he speaks to someone else. Research has shown that most children will rather speak to their peers or other online friends. This is because they either feel uncomfortable having such conversations with their parents or they believe they know more than their parents on online issues.
Have you been asked for a nude picture of yourself online?
If yes, did you send the picture when asked?
Sending nudes or sexting is common amongst young children. Those children who end up sending their pics do so because they trust the person on the other end of the screen.
Children need to be made to understand that images when shared may never leave the internet and can be reshared a million times and more. It may follow the child to adulthood and such issues have been known to lead to deaths.
Do you have friends/followers online who are strangers?
If yes, do not cut the child's internet/smartphone usage because of this alone. Having strangers as friends could serve as an opportunity for children to discover and express themselves. However, it provides the platform for online grooming of children which portends great danger for children.
Social Network Sites (SNS) have also increased the opportunities for such interactions. The more children are exposed to SNS, the greater the potential for online-offline contacts and negative emotional exposure.
Parents must handle this line of conversation carefully in order not to push the child right into the arms of evil strangers.
Have you ever been bullied online?
Find out how they felt and together discuss solutions. Do not make them feel punished twice by blaming them for being bullied. Research shows that 20.8 per cent of children within the 12-16 years bracket have either bullied or been bullied online. Bullying is becoming a common phenomenon online.