NACCIMA proffers hints for revival in tourism sector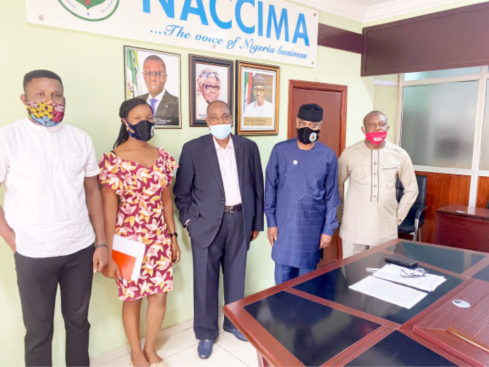 The Nigeria Association of Chamber of Commerce, Industry, Mines, and Agriculture (NACCIMA) has advanced some hints that can help economic comeback in the tourism, creativity and hospitality sector of the Nigerian economy.
In achieving this, the group pledged to work with stakeholders to ensure positive impact of targeted stimulus package for various sectors of the economy.
It made his position on the current state of the economy known at its Creativity, Hospitality and Tourism Trade Group's meeting recently held in Lagos.
NACCIMA urged the FG to urgently adopt measures to protect and stimulate the travel and hospitality trade in the country ahead of plans to reopen the Air Transport sector.
According to the group, "with airports shut and airlines grounded with millions of jobs lost across the globe, the travel and hospitality sectors have been by far the worst hit by the pandemic. NACCIMA now now wants the sector to be first in line to receive substantial support."
Specifically, it wants the government to provide grants, tax holiday and loans to airlines and companies in the hospitality sector to enable them recover from the pandemic as well as seize the opportunity of the pandemic to the National Carrier dream a reality.
Aare S. P. Phillips, Chairman of the Association's Trade Group on Creativity, Hospitality and Tourism who listed the measures said that a delay or failure to intervene could sink this key sector of the nation's economy.
Phillips also said the Nigerian Tourism Development Corporation (NTDC) should be made a standing regulatory agency for the tourism sector, noting that a properly re-positioned NTDC could professionally guide the tourism sector on the path of global best practices and generate substantial funds to soften the blows of the rampaging COVID-19.
In his comments, Ambassador Ayoola Olukanni, the Director General, expressed support for the views of Aare Philips regarding the aviation sector and underscored the importance of the creativity, Hospitality and Tourism Sector as a whole to the economy.
The DG lauded the decisions of the federal government as announced by the Federal Minister of Information and Lagos State Government to provide stimulus package for the Creativity Sector.
He called for prompt and effective action and release of funds to the practitioners and creative entrepreneurs. "This is in order to resuscitate the sector promptly," he said.