Bickering over proposed intervention funds for airlines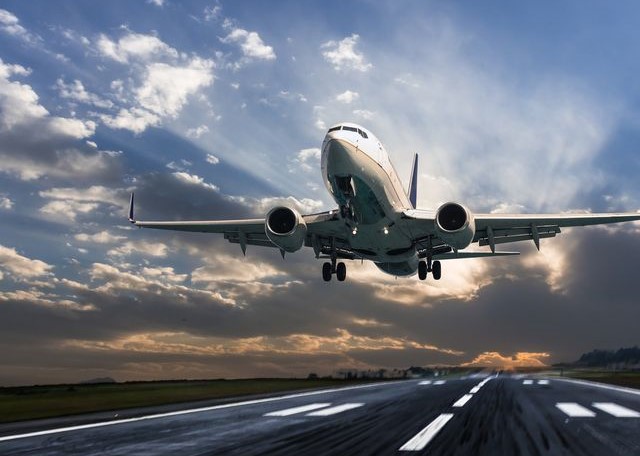 BusinessMetricsNG with wire report
The proposed federal government's intervention fund for airlines is generating fuss in the aviation sector, Daily Trust's investigations have revealed.
Stakeholders are sharply divided over whether funds should be given directly or not to airlines following the impact of COVID-19 pandemic on airline operators.
Some of them argued that N200 billion intervention fund given to airlines in 2012 was diverted.
John Ojikutu Aviation analyst, Group Capt., (rtd) had suggested that monetary intervention should not be given to airlines but they can be supported with waiver on some charges.
The 10 airlines that benefited from the funds in 2012 included: Arik Airlines, Dana Airlines, Aero Helicopters, Kabo Air, Caverton Helicopter, First Nation Airways, Chanchangi Airlines, Odenegene Air and Air Nigeria.
Central Bank Governor, Godwin Emefiele had told the Senate in 2016 that the funds given to airlines were diverted to buy properties in Ghana.
But founder of Arik Air, Sir Johnson Arumemi cleared the air over Arik's share of the funds in a recent statement, disclosing that the N10 billion allocated to the airline was used by Zenith Bank to reduce the carrier's loan with bank.
He said contrary to insinuation, Arik did not receive N50 billion as intervention fund.
Arik Air had been taken over by the federal government's agency, the Assets Management Corporation of Nigeria (AMCON) over indebtedness.
Sir Arumemi said, "The interest rate charged by Zenith bank for this particular portion of Arik loan with the bank is seven percent."
He added that Arik also received the sum of N5 billionn through Access bank from the intervention fund.
Again this sum of money was used by the bank to reduce Arik interest rates with the bank, he said.
According to a CBN document on the guidelines for the N300 billion power and airline intervention fund (PAIV), the fund was to "provide refinance for existing term loans for commercially viable power and airline projects."
But Ojikutu insists that the next phase of intervention for airlines should not be "monetary" but in form of waiver on some charges.
The proposals he put forward include free airport landing and parking and air navigational charges for not more than three months for domestic airlines only after the easing of lockdown on operations; 50 per cent Passengers Service Charge (PSC) discount for three months on all domestic passengers.
He said, "The only government direct financial intervention may be necessary as palliatives for the airlines staff salaries only for three months or the period the lockdown lasted but this must be recoverable within 12 months or by June 2021.
 "The financial palliative should be used to pay only 70 per cent of the staff salaries. Those staff must be confirmed to have been registered with the National Pension Board and their pension contributions are up to date. The balance of 30 per cent in their salaries not added should account for the period they did not pay for transport to go to work."
Some of the airline operators who spoke to our correspondent on condition of anonymity however, disagreed with Ojikutu's suggestions.
They said apart from the staff salaries, there are other obligations to foreign aircraft lessors, fuel suppliers, among others which they would need to defray.