Let Presidency Return to the North if Igbo Can't Have It – FFK
Femi Fani-Kayode has joined has its declared it's either Igbo or Northern Presidency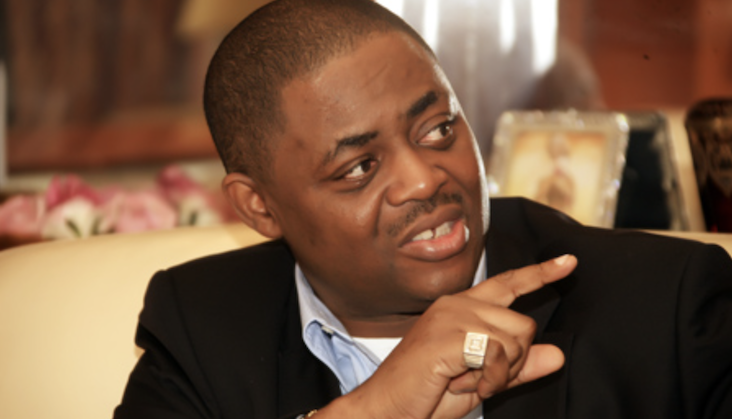 A chieftain of All Progressive Congress and former Aviation Minister, Femi Fani-Kayode has dismissed any Southern presidency that is not of Igbo extraction in 2023.
The outspoken politician took to his verified Twitter account on Monday night to describe the move by southern politicians to deny offering the Igbo people their "rightful position" as "deceitful".
He noted that in any situation whereby the Igbo people are denied access to be president in 2023, the presidency should consequently return to the North.
"Any talk of a Southern Presidency that does not offer the Igbo right of first refusal for the position is deceitful. And if you say no to the Igbos, which clearly both parties have done even if they don't say it publicly, then I say let the Presidency go back to the North!"
He disclosed that the reason he threw his weight behind a Northern presidential aspirant is because Southerners have refused to be fair to one another.
Fani-Kayode who has consistently canvassed support for Governor of Kogi state, Yahaya Bello, said only two zones in the North have not produced a democratically-elected president in Nigeria.
"There are two zones in the North that have not produced a democratically-elected president. The NC (North-Central) has NEVER done so & the NE (North-East) produced a Prime Minister 62 years ago who was unable to finish his tenure because he was killed. Is it fair to deny them & the Igbo, who have never produced a democratically-elected President either,the right to produce the next President?"
"Is Nigeria made up of only the N (North-West), SW (South-West) & SS (South-South)? Are the others not human beings too? The Southerner who has betrayed the South is the one that says the Igbo must not produce the next President & that it must come to the SW or SS & not the one that supports a Northern candidate." He said.
Meanwhile, PDP chieftain and Senator representing Abia-North senatorial district, Orji Uzor Kalu had also mentioned that a North-East presidency should be allowed in case the South-East region is being denied the presidential position.
Background
Since the race to the 2023 general elections began, there has been a call for a Southern presidency as part of ways to recognize the ethnic diversity of Nigeria political structure.
However, the call has been greeted with hostility from major Northern groups and political personalities as they called for democratic process to take its course.
Meanwhile, the major opposition party, PDP, had dismissed zoning and thrown the presidential ticket open to all aspirants. Among those that have declared their intention to run the highly-coveted position are; Atiku Abubakar, Bukola Saraki, Aminu Tambuwal and Peter Obi.