Investors lose N33bn as bears reclaim NGX floor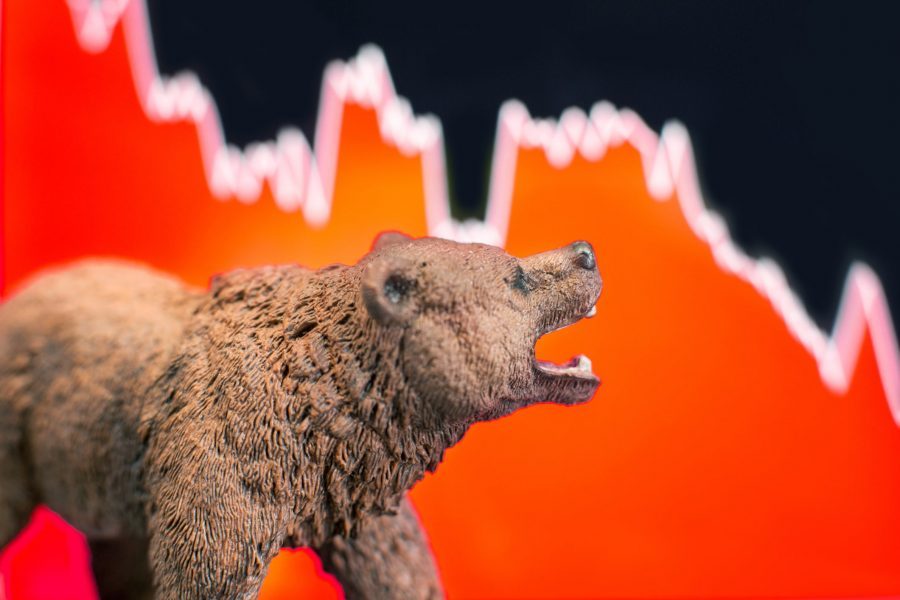 Investors lose N33bn as bears reclaim NGX floor
---
Negative sentiments resurfaced in the local bourse on Thursday as bears displaced by the bulls the previous session managed to reclaim trading floor of the Nigerian Exchange Group (NGX).
The benchmark index that tracks share prices at the bourse shed 64.26 points equivalent to 0.16 % decline to close at 38,571.89 basis points following profit-taking on WAPCO (-3.1%) and UBN (-7.1%) stocks.
The aggregate value of stocks in the market followed suit with N33 billion loss to close lower at N20.187 trillion. Thus, the Month-to-Date (MtD) and Year-to-Date (YtD) losses increased to -1.2% and – 4.2%, respectively.
However, activities were mixed as total volume of trades increased by 14.9% to 319.43 million units, while traded valued headed the other direction, declining by 21.59%  at NGN1.78 billion, and exchanged in 4,158 deals.
Analysing by sectors, the Insurance (-2.8%), Banking (-1.0%), and Industrial Goods (-0.2%) indices recorded losses, while the Consumer Goods (+0.1%) and Oil & Gas (+0.1%) indices recorded gains.
As measured by market breadth, market sentiment was negative (0.6x), as 26 tickers declined relative to 16 gainers.
Guinness led the gainers with 10% gain to close at N29.15 per share, followed by MORISON which advanced by 9.78% to close at N0.94 per share.
Other top gainers include FTN CoCOA, HONYFlour and LIVESTOCK, gaining 9.30%, 9.17% and 6.7% to close at N0.47, N1.19 and N1.90 per share respectively.
On the flip side, UAC-PROP topped decliners' chart as it recorded 10% fall in price to close the session at N0.72 per share. PZ trailed with 9.78% loss to close at N4.15 per share while SUDPRESS, NNFM and CHAMS were other culprits with N9.50%, 9.26% and N9.09% declined to close at N0.17, N0.50 and N0.02 per share respectively.
FIDELITYBK was the most traded stock by volume at 46.71 million units, while GUARANTY was the most traded stock by value at NGN352.44 million.