i-invest Boast of 130,000 Subscribers in 5 years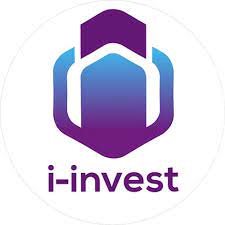 The Chief Operating Officer i-Invest, Tobi Olusoga has disclosed that in five years, the company recorded over 130,000 subscribers.
According to her, the subscribers have executed transactions valued at $100 million on the platform within the period.
Olusoga disclosed this on the sidelines of i-invest 5th anniversary mixer in Lagos at the weekend. i-invest is an investment digital app that provides access to investors to buy equities, fixed deposits, bonds, Treasury Bills and more. It is also a flagship product of Parthians Partners limited.
Olusoga said: "Today we have over 130,000 users on the platform and we have seen we see that number growing. We are seeing active activity day in and day out and the great thing is that obviously over the weekend over the holidays, we see activity and we only expect growth. Transaction value is over $100 million dollars over the five years."
Furthermore, she noted that the investment community is optimistic with the incoming administration's economic plans it has forecasted so far.
She added: "The sentiment has been actually quite optimistic. You know, we have had a lot of issues around policy flip flop, but I think generally there is some optimism that there might be some more stability, more opportunity.
"One of the things that I've been questioned on over the years is foreign equities, and what's the stance on all of that? It hasn't been clear, we haven't ventured into that space, but we are optimistic that there will be clarity on policy and direction.  Also, there is a new startup bill and we feel that the opportunities are great."
Also, on Foreign Direct Investments (FDI), she added that the international investment community is waiting to see policy directions before they reverse capital flight.
"People would want to see the stance of the new government, what are they standing for, what are the policies, is there going to be stability in the foreign exchange and I think that will basically direct the path. I think that there are indicators that suggest we should see an increase in terms of things like the removal of fuel subsidies. And if we are able to see stability in the exchange rate I think we will see much more inflows from FDI," she further said.
Furthermore, speaking on the 5th anniversary, she said: "Personally, it is like a great achievement because it was an idea that started five years ago, when we came into the market, digital platforms like this were not really common. Now today, there are a lot of them. But when we started, it wasn't really commonplace for you to invest on an app, people still went to traditional banks."