High Cost of Aviation Fuel Puts Nigeria Airforce in Jeopardy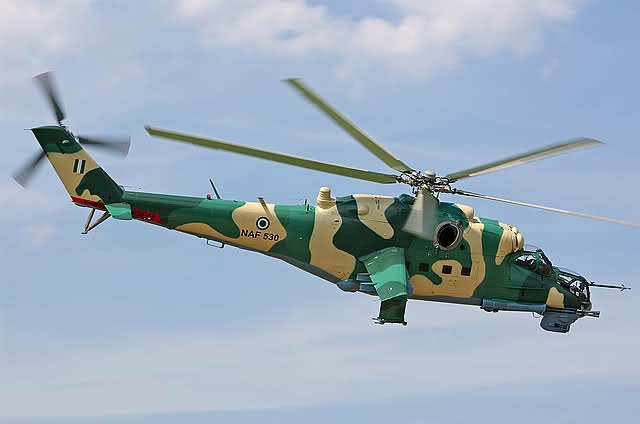 The Chief of Air Staff Isiaka Oladayo Amao, Air Marshal has raised the alarm over the high cost of JET A-1 (Aviation fuel) in the country, saying the operations of the Nigeria Airforce may be impacted by the high cost.
According to him, the development, if not urgently tackled by the government, was capable of adversely affecting the Nigeria Air Force (NAF) operations.
Since the anti-terror war commenced, NAF has been conducting air surveillance and bombing of terrorists' hideouts in troubled parts of the country, especially the Northeast and Northwest.
The Force currently has 38 new aircraft, including 12 A-29 Super Tucano aircraft recently bought by the government. Some are being used for the training of its pilots.
Amao, who delivered a paper titled "Management of Emerging Air Threat: Implications for strengthening Governance in Nigeria," said that NAF buys JET A-1  at  N950 per litre against N360 appropriated for it in the 2022 budget.
He, however, suggested two ways the Federal Government could intervene to save the situation. These are the issuance of a licence to NAF to directly import aviation fuel and the establishment of a coastal reception depot where trucks could load the product to designated points for NAF jets.
The CAS added that the Air force coordinates with the other security agencies to provide security at the nation's airports.
"NAF has consolidated the security of international airport through activities of Mobile Field Defence Team that are deployed at the airports," he said.
According to him, NAF Special Operations Force and Quick Response units, have been responding to the emerging threats across the country.
He also said that reports indicate that some arms used to perpetuate insecurity in the country   came from   conflict zones in the sub-region
Amao urged the government to commence implementation of the military component of the TRACON project by the third quarter of 2023.
He pointed out that an agreement between NAF  and Nigeria Air Space Management Agency was currently being reviewed to improve cooperation/coordination in several areas, including research and development.