Equities sustain third bullish session with N42bn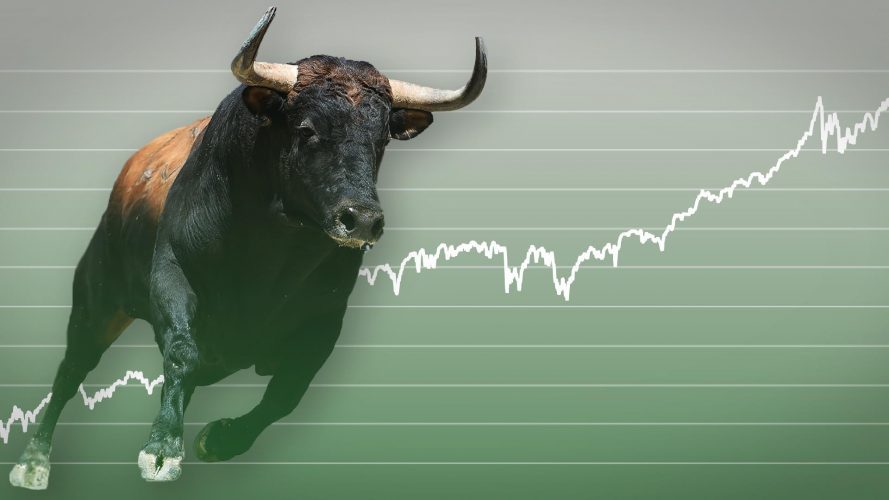 The Bullish outlook of the Nigerian Stock market sustained it's third day in a row as the market again commenced week on Monday with another wave of profit to a tune of N42 billion.
The appreciation in stock value came on the back of bargain buying in Dangcem and some banking stocks, thus raisin the benchmark index of the market by 28 percentage points.
Consequently, the All-Share Index (ASI) added 80.9 points to close at 28,777.96 basis points while market capitalisation rose in the same proportion to close at N15.042 trillion.
Accordingly, Month-to-Date (MtD) and Year-to-Date (YtD) returns increased to 7.3 per cent and 7.4 per cent, respectively.
The improved performance also played out on the turnover for the session, as the total volume of trades increased by 20.4 per cent to 340.80 million units, valued at N5.56 billion and exchanged  4,235  hands in deals.
Market sentiment, measured by breadth, closed positive with emergence of 27 gaining stocks against 15 declining securities and 12 others that closed on unchanged prices.
According to the trading statistics released by the NSE, the gainers are led by Flourmill with N1.2 to close at N24.2 per share. Dangcem followed with N1 gain in price to close at N152 and Custodian trailed with N0.50 to close at N5.50 per share.
Similarly, ETI followed suit by gaining N0.35 to close at N4.90 per share while GSK's price advanced by N0.25 to close at N5.65 per share.
On the flip side, NASCON topped losers' chart by shedding N1.2 to close at N13.1 per share. IntBrew, DangSugar, Morrison and NAHCO lost N0.29, N0.10, N0.06 and N0.05 to close at N6.01, N13.70, N0.54 and N2.05 per share respectively.
Sectoral performance was mixed, following gains in the Banking (+1.0 per cent), Industrial Goods (+0.4 per cent) and Oil & Gas (+0.1 per cent) indices, and losses in the Insurance (-1.0 per cent) and Consumer Goods (-0.3 per cent) indices.
The session was made active mostly by GUARANTY as investors traded 56.794 million shares of the company worth N1.738 billion as the highest turnover volume and value respectively.
Dangcem followed with the second highest traded value of N1.023 billion realised in 6.756 million shares while Zenith Bank followed in line with N1.012 billion by trading 47.787 million shares.