Chinese director hints Nigeria to exploit China's $22trn market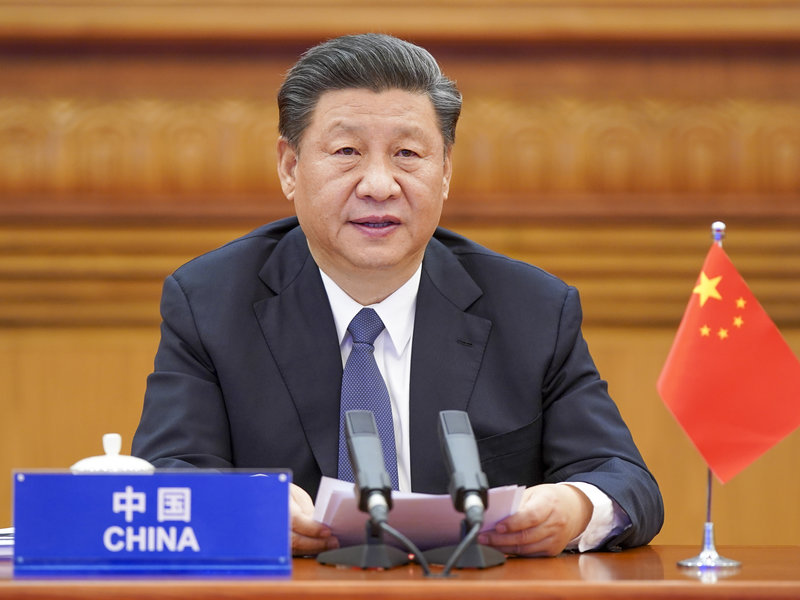 Chinese director hints Nigeria to exploit China's $22trn market
---
Nigeria stands a good chance to exploit massive economic benefits from China's $22 trillion market if the country could implement certain policies and infrastructure development programmes.
This assertion was made on Tuesday in Abuja by Charles Onunaiju, the director, Centre for China Studies (CCS) at the 50th anniversary of the Nigeria-China diplomatic relations with the theme 'Nigeria-China at 50: Reflections and the way forward'.
He noted that the Belt and Road Framework of international cooperation between Nigeria and China offered very tangibly the critical requirement Nigeria needs to optimize its economy of scale by addressing the infrastructure deficit.
The China expert recommended industrial and production capacity cooperation with the Asian economic giant.
According to him, within the framework of the of robust bilateralism, the Forum of China-Africa Cooperation process, and the Belt and Road mechanism on which Nigeria and China cooperation currently stands, the nation could identify some vital and critical drivers that would boost the cooperation, accelerate its pace and deliver more tangible results.
Onunaiju stated, "As China dredges through the gridlock of the middle-income trap and evolve to post-industrial economy of knowledge and innovation, the title of the world's next industrial frontier falls to Nigeria and Africa with Chinese firms setting their eyes on Nigeria, it is imperative that we engage policy priorities that accommodate the objective trends of global and specifically, China's industrial convergence on our shores.
"Accessibility to the Chinese huge market; a market volume of about $22 trillion is no joke and should not escape the attention of policymakers."
The CCS director stated that China had held three import expos to provide global access to its huge market.
He said, "If Nigeria addresses her transport networks, which can be achieved through robust engagement with the Belt and Road mechanism, seize the opportunities of her potential as the next industrial frontier through mainstreaming with China, the industrial and production capacity cooperation, then she is well on the way to exploring the huge Chinese market, not with primary products or commodities but solid medium industrial products to be modest."
The policy analyst and author noted that the Africa Continental Free Trade was the exemplar of regional economies of scale for which Nigeria was in the core, adding that it offered an impressive market space for Nigeria, especially if the country maximized the potential of the industrial and production capacity cooperation with China.
This, he said, would translate Nigeria into a net industrial producer, describing this as a new lever to drive Nigeria-China co-operation in the future.
The Charge d'Affaires, the Embassy of China in Nigeria, Zhao Yong, disclosed that China's trade with Africa had hit $208.7 billion with foreign direct investment totalling $49.1 billion.
According to Yong, the trade volume between China and Nigeria reached $19.27 billion in 2019, which was 1,900 times higher than that of 1971 when the diplomatic relationship was established