NSE: Profit-Taking May Slowdown On Cautious Trading Ahead Of MPC Meeting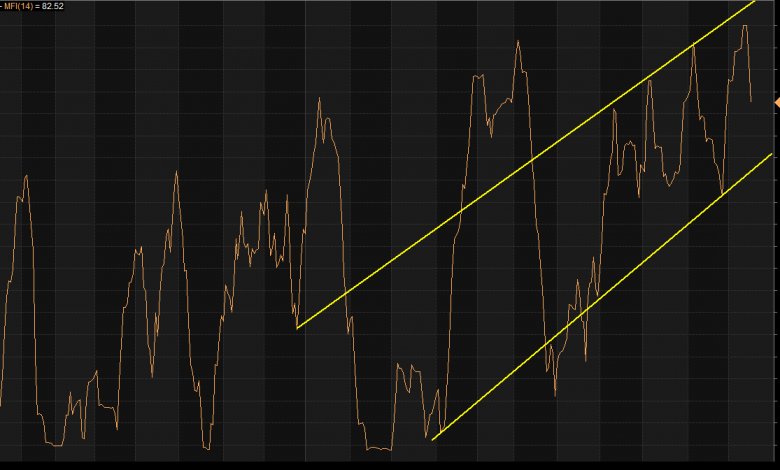 Market Update for November 17

Profit-taking continued on the Nigerian Stock Exchange (NSE) on Tuesday with the benchmark All-Share index closing on a negative note, the third straight session, while market sentiment remained mixed and volatility high.
The high volatility was driven by selloffs in Consumer and industrial goods large-cap stocks, with investors waiting expectedly for the remaining banking sector earnings reports and outcome of the Central Bank of Nigeria (CBN) Monetary Policy Committee meeting next week, the last for the year, boosting investors optimism. The ongoing price correction in many stocks has created buy opportunities for discerning and smart investors.
The improved momentum and trading pattern of the day shows the market resisting further decline, despite closing lower. Recall that this was started by the recent bull-run that subsisted for the better-part of last week, hence the reason we believe the ongoing profit taking to be expected, given the recent sharp positive moves that pushed a good numbers of listed equities to their 52-week highs.
We, however, believe that these pullbacks will not last, for too long as there is inflow and liquidity in the market sustained by the negative real rate of returns in other investment window in the country, especially with inflation towering in recent months, fueled by the hike in the price of petrol, which has driven cost of production and transportation higher. Our expectation is that members of the MPC have their work cut out, and may have to adjust Monetary Policy Rate to mitigate the impact of inflation on investments, even while trying to encourage bank lending.
Investdata eexpect, nonetheless, that the stock market will remain attractive to smart money, even as we advise that investors only target equities with sound fundamental while building a bullish base.
Meanwhile, the two corporate earnings released by University Press and Wema Bank during the trading session came below market expectation as revealed by their numbers.
Tuesday's trading started on the downside and oscillated in the midday to late afternoon, reducing the losing momentum on renewed buying interests. This was despite the profit taking that pushed the composite index to intraday low of 34,126.23 basis points, from its highs of 34,769.66bps. Thereafter, it closed lower than it opened at 34,242.85bps on a very high traded volume.
Market technicals during the session were negative and mixed with higher volume traded than the previous day's in the midst of a negative breadth and high selling pressure, as revealed by Investdata's Sentiment Report showing 82% 'sell' volume and 18% buy position. Total transaction volume index stood at 1.59 points, just as energy behind the day's performance was strong but looking down as Money Flow Index reading 82.52 from the previous day position of 91.70 points. This is an indication that funds left the market on profit booking.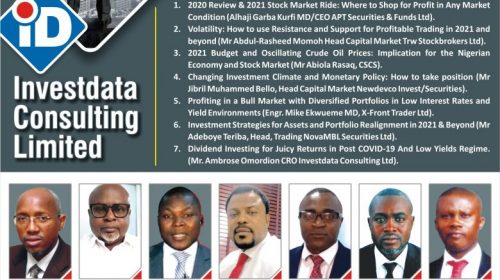 Index and Market Caps
The key performance index, at the end of day trading, lost 531.23bps, closing at 34,242.85bps, representing a 1.53% decline, after opening at 34,774.08bps. Market capitalization fell by N277.6bn, closing at N17.89tr, from an opening value of N18.17tr, which also represented 1.53% depreciation in value.
The session's downturn resulted from losses suffered by medium and high cap stocks like Dangote Cement, Nestle, Nigerian Breweries, International Breweries, PZ Cussons, Zenith Bank, Access Bank and Transcorp, among others. These weighed down the Year-To-Date gain, which dropped to 28.03%, while Market capitalization YTD returns stood at N4.84tr, representing a 48.27% growth above the year's opening value.
Bearish Sector Indices
All the sectorial performance indexes were bearish, except for the NSE Banking that closed 0.75% green, while NSE Industrial goods led the decliners after shedding 3.33%, followed by the NSE Consumer Goods, Oil/Gas and insurance which lost 3.21%, 0.87% and 0.49% respectively.
Market breadth remained negative as decliners outnumbered advancers in the ratio of 30:17, while activity in volume and value terms were up by 1,300.09% and 53.15% respectively, as investors traded 9.56 billion share shares worth N12.02bn, compared to the previous day's 668.53m units valued at N7.85bn. Volume was driven by trades in UACN Property (READ MORE), Jaiz Bank, Transcorp, FBNH and UBA.
BOC Gases and Glaxosmith were the best performing stocks, gaining 10% and 9.6% respectively at N5.85 and N7.45 per share on the back of their impressive earnings and market forces. On the flip side, Oando and Coronation Insurance lost 10% each, closing at N3.24 and N0.45 respectively, on market forces and profit booking.
Market Outlook
We expect the losing momentum to reduce, after which there will be a turn up, with all eyes on next week's MPC meeting's outcome, just as technical indicators reveal overbought on a monthly, weekly and daily chart, while RSI read 96.16 points, a situation that support correction. However, the strong and faster recovery may continue, depending on market forces going forward. This will depend on the quality of Q3 score-cards presented, especially by the tier-1 banks, even as analyses of numbers released so far have helped repositioning ofinvestors' portfolios on the strength of sector and company's performances.
The NSE's index action and indicators are looking up in the same direction on a very high traded volume and positive buying sentiments.
Again, the current undervalued state of the market offers investors opportunities to position for the short, medium and long-term, which is why investors should target fundamentally sound, and dividend-paying stocks for possible capital appreciation in the rest of the year.