Nigerian stocks stronger with N106bn daily gain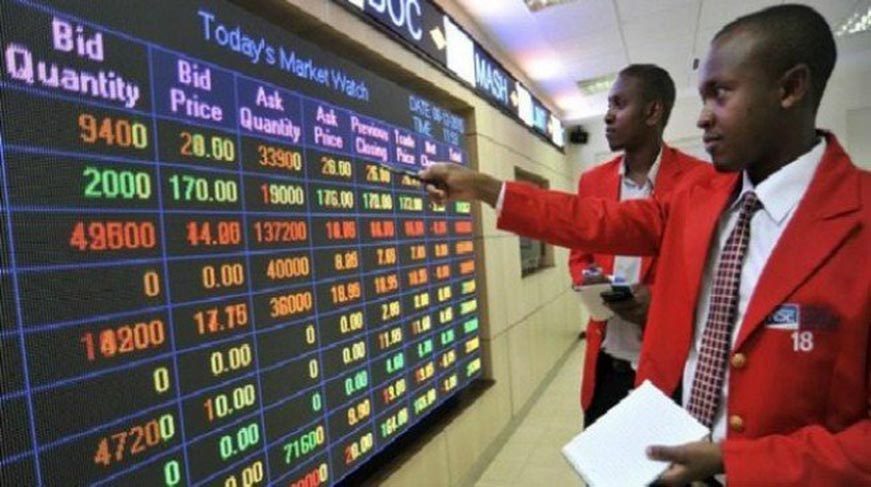 Nigerian stocks stronger with N106bn daily gain
Nigerian equities market sustained gaining streak on Tuesday as it all ended in praises for stock investors who recouped fresh profit on their investments to the tune of N106 billion at the close of the session.
Experts have ascribed the ongoing bull-run to liquidity in the system as high inflation and low yields continue to discourage  flow of funds into the fixed income market.
This, obviously, is coupled with the many third quarter financial reports being released at the exchange, showing recovery from negative impact of COVID-19 earlier suffered in the first and second quarters of the year.
The uptick recorded on Tuesday ensued as investors showed massive interests in the shares of BUACEMENT which gained to 1.2 per cent, as well as the shares of some banking companies at the bourse.
As a result, the All-Share Index (ASI) gained by 202.33 points or 0.7 per cent to 28,980.29 basis points – the biggest gain since rising by 1.1 per cent on October 16th, 2020. Accordingly, Month-to-Date (MtD) and Year-to-Date (YtD) returns both increased to 8.0 per cent.
Similarly, the valuation of equities assets at the bourse hit and surpassed N15 trillion threshold as it closed the session at N15.148 trillion.
However, gain of the day was recorded amidst dampened interest to stake more on stocks by investors as value of trade shrank by 47.6 per cent despite 13.14 per cent rise in traded volume.
NSE's trading statistics showed a gross bullish session with heightened positive sentiment measured by market breadth as 46 ticker gained relative to two declining counterparts.
Sectoral performance was also positive, following gains across board. The Insurance (+2.7 per cent) index led the gains, followed by the Banking (+2.2 per cent), Consumer Goods (+0.9 per cent), Oil & Gas (+0.8 per cent) and Industrial Goods (+0.5 per cent) indices.
TOP GAINERS
FBNH Flourmill gained N2.30 to close at N26.5 per share.
Conoil added N1.55 to close at N17.35 per share
Guinness appreciated by N0.90 to close at N16.9 per share
Cadbury's price improved by N0.70 to close at N8.30 per share and
Guaranty gained N0.60 to close at N31.25 per share.
DECLINERS
NEM shed N0.03 to close at N2.06 per share
WemaBank lost N0.01 to close at N0.57 per share.
TOP TURNOVER VALUES
FBNH traded 81.781 million shares valued at N505.527 million
ZenithBank traded 18.858 million valued at N601.916 million
Access Bank pushed 50.721 million worth N391.236 million