Nigerian stocks retain bullish sentiments with N98bn profit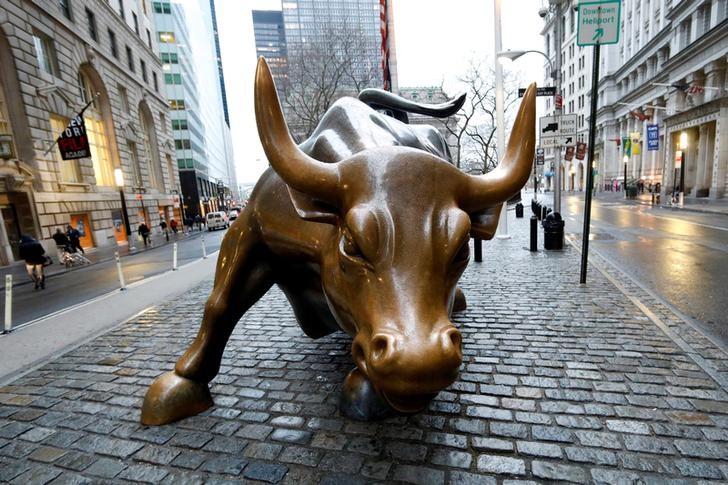 Bullish sentiments were sustained on the local bourse at the start of the week, as interest in MTN Nigeria (2.0 per cent), WAPCO (6.3 per cent) and FBNH (3.9 per cent) drove the ASI to its seventh consecutive gain.
Thus, the benchmark index rose by 0.72 per cent to 26,507.84 basis points after gaining 188.5 points. Consequently, the Month-to-Date (MtD) gain increased to 4.7 per cent while the Year-to-Date (YtD) loss moderated to -1.3 per cent.
This development amounted to a gain of N98 billion which is an extension of positive rallies that followed recent policy pronouncement by the Central Bank of Nigeria (CBN) and crash of yield in the fixed income market.
The total volume of trades increased by 0.3 per cent to 336.83 million units, valued at N4.03 billion and exchanged in 4,602 deals.
Sectoral performance mirrored the general market sentiment, as all sector indices posted positive returns. The Insurance index gained 1.8 per cent, index recorded the highest gain, followed by the Oil & Gas at 1.3 per cent, Consumer Goods 0.5 per cent and Industrial Goods at 0.5 per cent and Banking index gained 0.3 per cent to close the session.

Meanwhile, market sentiment, as measured by the market breadth, was positive as 22 tickers gained relative to 7 losers.
According to the trading statistics by the Nigerian Stock Exchange (NSE), TOTAL Plc gained N8 to close at N88 per share. MTN Nigeria followed by gaining N2.5 to close at N126.5 per share. Okomu Oil, BUACEMENT and WAPCO gained N2, N1.85 and N0.95 to close at N80, N40.4 and N16 per share respectively.
On the flip side, SEPLAT led the decliners by loosing N2 to close at N398 per share, followed by MAYBAKER with N0.17 loss to close at N2.90 per share. CAVERTON shed N0.11 to close at N1.73, N0.90 and N 1.30 per share respectively.