Nigerian stocks gain N1.933trn in October amidst negative global performance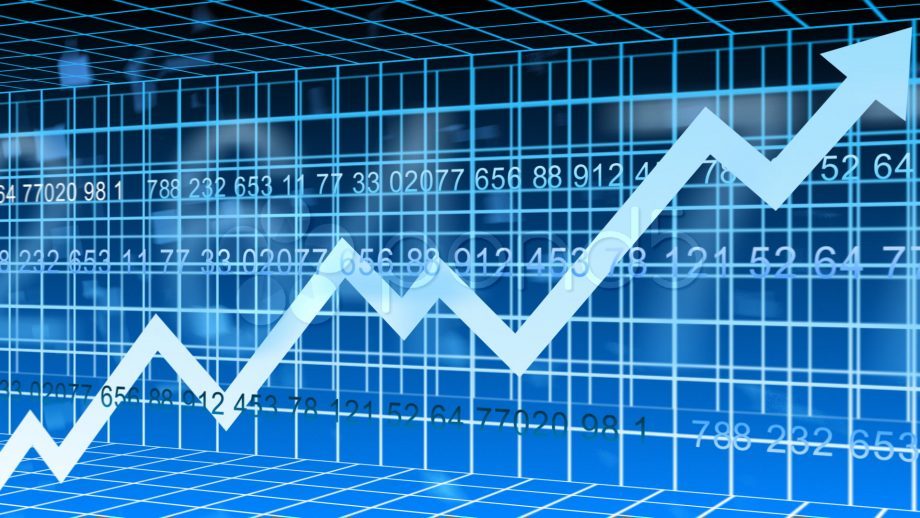 The Nigerian Stocks Exchange defied negative performance by most other stock exchanges in the global market as it ended activities for October in the green territory.
The gain recouped during the month amounted to N1.933 trillion, pushing up market value significantly by 13.79 per cent during the month and while year-to-date return of the market is now stronger in the green chart at 13.74 per cent.
Specifically, market benchmark index, the All-Share Index (ASI) added 3,698.93 points to close the month at N30,530.69 basis points.
As this uptick amounted to N1.933 trillion gain during the month, more than double the than N785 capital gain posted in September, the market closed October higher at N15.958 trillion.
The development indicates two impressive records as it marked the fourth consecutive month of capital gain for investors as well reached 16-month high following rise in share prices.
During the last week of the month with four trading sessions, the Nigerian equities appreciated with an average return of 6.39 per cent equivalent to N959 billion despite nearly all other markets treading the red lane.
Analysts have ascribed the development to impressive and better-than-expected Q3 performance indices by listed companies at the exchange coupled with unimpressive yield in the fixed income market which has led to fund inflow into equities assets.
Global Markets in the Red
Most global stocks were in the red last week. From America to Europe, Asian, Middle East and Africa, most stock indices closed negative last week.
In United States, S & P 500 Index and NASDAQ Index dropped by 5.9 per cent and 5.2 per cent respectively. United Kingdom's FTSE All Share Index (ASI) declined by 4.9 per cent.
Germany's XETRA DAX Index posted a week-on-week return of -8.8 per cent.
France's CAC 40 Index depreciated by 6.7 per cent. China's Shanghai Composite Index dropped by 1.6 per cent.
Japan's Nikkei 225 Index depreciated by 2.3 per cent while Hong Kong's Hang Seng Index dipped by 3.3 per cent.
Also, Russia's RTS Index slumped by 8.4 per cent.  India's BSE Sens Index declined by 2.6 per cent.
Brazil's Ibovespa Index returned -6.6 per cent. Turkey's BIST 100 Index lost 7.2 per cent. Saudi Arabia's Tadawul All Share Index also dropped by 7.0 per cent.
The MSCI EM Index, which tracks emerging markets, posted a negative return of -2.7 while the twin MSCI FM Index, which tracks frontier markets, declined by 0.5 per cent.
In Africa, South Africa's FTSE/JSE All Share Index declined by 6.6 per cent. Egypt's EGX 30 Index dropped by 5.3 per cent.
Kenya's NSE 20 Index slipped by 0.9 per cent. Ghana's GSE Composite Index dipped by 0.3 per cent while Mauritius' SEMDEX Index depreciated by 0.6 per cent.
Weekly Trading Details
It was a four-day trading week as the Federal Government of Nigeria declared Thursday, 29th October as a public holiday to commemorate Eid-el-Maulud.
Meanwhile , a total turnover of 1.909 billion shares worth N23.610 billion in 23,578 deals were traded last by investors on the floor of the Exchange, in contrast to a total of 1.505 billion shares valued at N19.668 billion that exchanged hands previous week in 20,552 deals.
The Financial Services industry (measured by volume) led the activity chart with 1.478 billion shares valued at N15.576 billion traded in 12,546 deals; thus contributing 77.41 op and 65.97 per cent to the total equity turnover volume and value respectively.
The Consumer Goods Industry followed with 131.788 million shares worth N2.613 billion in 4,112 deals, and the third place was the Industrial Goods, with a turnover of 83.526 million shares worth N3.573 billion in 1,818 deals.
Trading in the top three equities namely FBN Holding Plc, Zenith Bank Plc and Access Bank Plc (measured by volume) accounted for 576.514 million shares worth N6.791 billion in 4,652 deals, contributing 30.19 per cent and 28.76 per cent to the total equity turnover volume and value respectively.
Volatile Outlook
According to investment analysts at Investdata Consulting Limited, volatility is expected to continue in November, even as the outlook remains mixed due to likely price corrections, or pullbacks for a few days due to profit taking and portfolio reshuffling ahead of year-end and 2021 corporate actions.
They opined that the anticipated correction in the new month will strengthen recovery.
However, the cautioned that investors at this point should not be greedy, but let their decisions be guided by their investment goals and exit strategies.
This is despite the healthy inflow of funds into the equity assets due to prevailing low rates in money market which is likely to continue even as the market look to the last MPC meeting in the new month.
"Again, the current undervalue state of the market offers investors opportunities to position for the short, medium and long-term, which is why investors should target fundamentally sound, and dividend-paying stocks for possible capital appreciation for the rest of the year." They said.