Nigerian equities extends gain on Tuesday to cross N20trn market value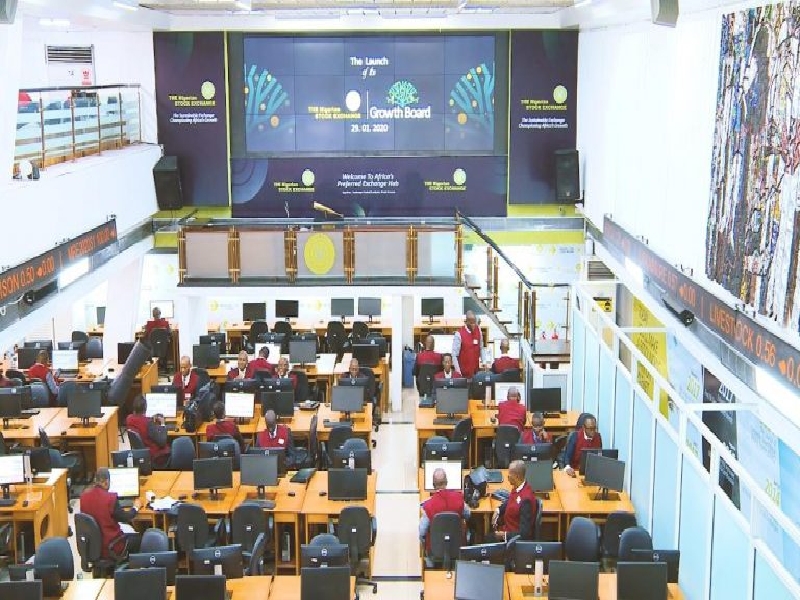 Nigerian equities extends gain on Tuesday to cross N20trn market value
---
The Nigerian bourse extended its gains on Tuesday from the previous session as buying interests in bellwethers – Seplat Petroleum (+7.1%), Zenith Bank (+2.9%), and Access Bank (+5.1%) – drove the All-Share Index higher by 0.52 percent to 38,418.04 points.
As a result, the market year to date loss moderated to -4.6 per cent while market capitalisation rose to N20 trillion from the N19.9 trillion recorded in the previous session.
Trading activity improved as volume and value traded rose 2.2 per cent and 29.4 per cent to 288.9 million units and N2.4 billion, respectively.
The most traded stocks by volume were Fidelity Bank (42.1m units), First Bank Holding (32.4m units), and UBA (22.7m units), while Seplat Petroleum (N418.5m), Zenith Bank (N281.0m), and First Bank Holding (N242.6m) led by value.
Across the various sectors, performance was bullish as four of six major indices closed in the green. The oil & gas and banking indices rose 4.9 per cent and 3.3 per cent, respectively, following buying interest in Seplat Petroleum (+7.1%), Total Nigeria (+9.2%), Zenith Bank (+2.9%), and Access Bank (+5.1%).
Similarly, the Industrial and Consumer Goods indices inched higher by 0.1 per cent apiece due to price appreciation in Wapco Plc (+1.4%), Flour Mills (+1.2%), and Vitafoam (+1.3%).
In the other hand, the insurance index was the lone laggard, down 0.3 per cent on account of sell-offs in Linkage Assurance (-9.4%) and Wapic Plc (-5.1%). Finally, the ICT index closed flat.
As measured by the market breadth, the investors' sentiment strengthened to 2.8x (from 1.7x) as 28 stocks gained while 10 stocks lost. May & Baker (+9.7%), UAC-Properties (+9.6%), and Total Nigeria (+9.2%) led gainers, while Eterna Plc (-9.7%), Linkage Assurance (-9.4%) and Unity Bank (-8.1%) led decliners.
Elsewhere, the NGX 30 Index increased by 0.61 per cent to close at 1,617.18 points as against 1,607.39 points on the previous day. Market turnover closed with a traded volume of 156.20 million units. Total Nigeria and Seplat were the key gainers, while there were no losers.