MTN Nigeria records N1.346 trillion revenue in 2020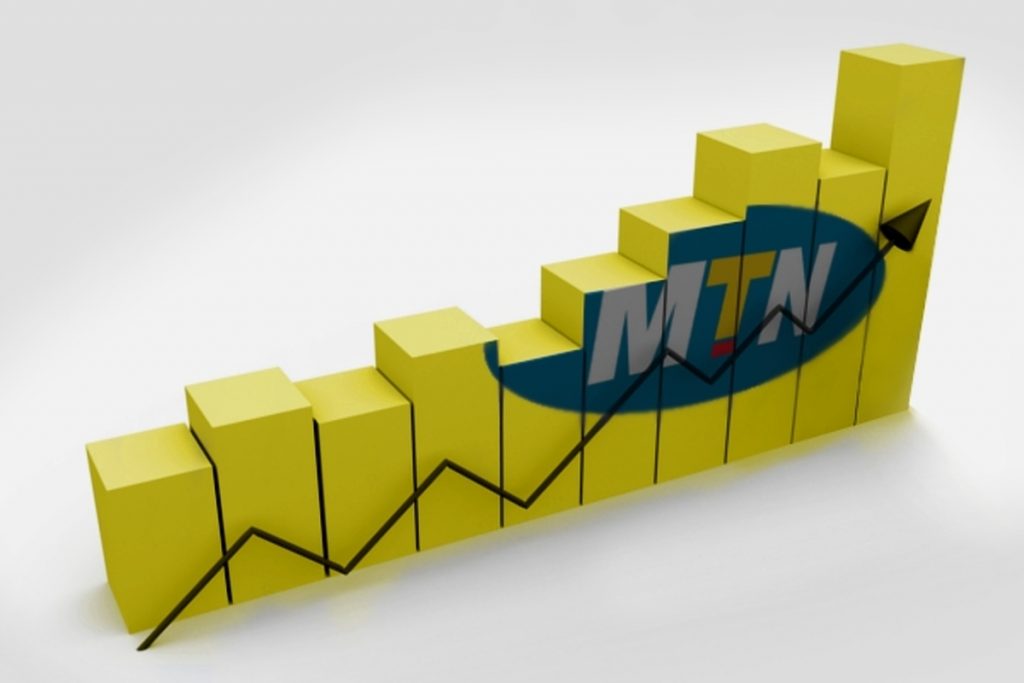 MTN Nigeria records N1.346 trillion revenue in 2020
---
Telecommunications giant, MTN Nigeria has posted positive numbers from its operations in 2020, the year generally acknowledged to have been disrupted by the novel Coronavirus pandemic with sheer negative impact on the economy and business environment.
Defying the general mood of the year, MTN Nigeria's revenue went up by 15.1 per cent from N1.1.17 trillion in 2019 to N1.346 trillion in 2020.
According to the company's audited consolidated and separate financial statements for the year ended 31 December 2020 obtained by Business Metrics today, its operating profit stood at N426.713 billion in 2020, rising by 8.5 per cent from N393.225 billion recorded at the end of 2019 operating year.
The Telco explained that the 8.5 per cent growth in operating profit was impacted largely by increase in finance costs due to increased borrowings.
Borrowings of the company which stood at N413 billion a the end of 2019 jacked up to N521 billion at the close of 2020, and consequently led to decline in growth of profit before tax which saw marginal 2.6 per cent uptick.
The leading Telecoms Company posted a profit before tax of N298.874 billion relative to N291.277 billion recorded in the previous year.
After fulfilling tax obligations amounting to N93.660 billion (higher than N87.994 billion paid in taxes in 2019), MTN settled profit after tax (PAT) at N205.214 billion, 0.9 per cent higher than N203.283 billion in 2019.
MTN Nigeria's total equity grew 22.3 per cent from 145.857 billion in 2019 to 178.386 billion.
Despite the pandemic that troubled the economy in 2020, the year was a bullish year for shareholders of the Telecoms giant mfollowing 61.8 per cent rise in its share price at the Nigerian Stock Exchange (NSE), as it gained N64.9 to close the year at N169.90 from an opening price of N105 per share.
Consequently, MTN gained N1.321 trillion in market capitalisation which soared significant by 61.8 per cent from N2.137 trillion at the close of 2019 to N3.458 trillion in 2020, despite retaining its issued and fully paid shares at 20,354,513 during the year.