Investors pocket N44bn as NGX halts weekly decline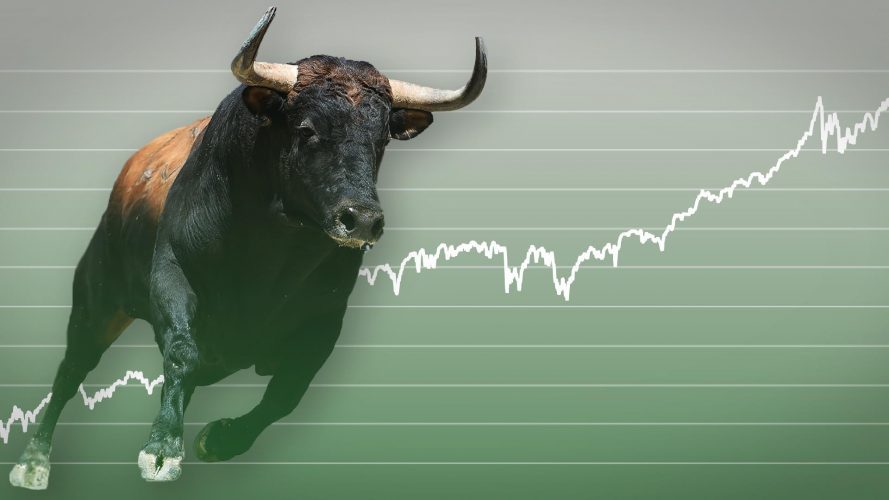 Investors at the Nigerian equities market smiled all the way to the bank last week after a positive close with N44 billion profit to end downtrend triggered by profit-taking in previous weeks.
The key benchmark index that tracks share price movements at the Nigerian Exchange Limited (NGX) posted 0.25 per cent uptick to close the week higher at 43,308.29 basis points while equities market cap settled at N22.598 trillion after the recorded gain.
As the local stocks managed to eke out a weekly gain despite pressure from profit-taking activities, the month-to-date (MTD) and year-to-date (YTD) return settled at 3 per cent and 7.5 per cent, respectively
Meanwhile, major drivers of the bullish charge were Airtel Africa which gained +3.8 per cent, following foreign investors' interest and First Bank of Nigeria Holdings that appreciated by 3.9 per cent as a result of bargain-hunting activities. NESTLE also added +2.2 per cent to spur the weekly gain.
Sectoral performance was mixed as the Insurance index gained +3.6 per cent to emerge as the sole gainer while the Consumer Goods (-2.0 per cent), Oil and Gas (-0.9 per cent), and Banking (-0.3 per cent) indices declined. The Industrial Goods index closed flat.
Based on these preceding, analysts at Cordros Capital Limited raised investors' hope that bulls are expected to wax stronger in the new week commencing today, as positioning by early birds in dividend-paying stocks ahead of 2021 Full Year dividend declarations should outweigh profit-taking activities.
"We reiterate the need for positioning in only fundamentally sound stocks as the weak macro environment remains a significant headwind for corporate earnings," they said in a note received by Business Metrics.
A total turnover of 3.435 billion shares worth N30.915 billion in 21,109 deals were traded this week by investors on the floor of the Exchange, in contrast to a total of 1.392 billion shares valued at N27.886 billion that exchanged hands last week in 19,990 deals.
The Oil & Gas Services Industry (measured by volume) led the activity chart with 2.014 billion shares valued at N13.448 billion traded in 1,350 deals; thus contributing 58.63 per cent and 43.50 per cent to the total equity turnover volume and value respectively.
The Financial Service Industry followed with 1.052 billion shares worth N10.168 billion in 10,941 deals, while the third place was the Consumer Goods Industry, with a turnover of 183.803 million shares worth N4.492 billion in 4,007 deals.
Trading in the top three equities namely OANDO Plc, FBN Holdings Plc and Guaranty Trust Holding Company Plc (measured by volume) accounted for 2.283 billion shares worth N17.395 billion in 3,645 deals, contributing 66.47 per cent and 56.27 per cent to the total equity turnover volume and value respectively.
Investors traded a total of 147 units of exchange traded funds (ETFs) valued at N15,766.78 in seven deals compared with a total of 54,936 units valued at N481,455.15 transacted the previous week in 19 deals.
Activities also lost momentum in the bond segment of the Nigerian Exchange Limited (NGX). This was trader staked N33.596 million on total of 31,275 units in 21 transactions. This is lower than N68.507 million they bet on 65,606 units of bonds in nine deals in the preceding week.