FG Indicts 19 Firms Linked with Terrorism Financing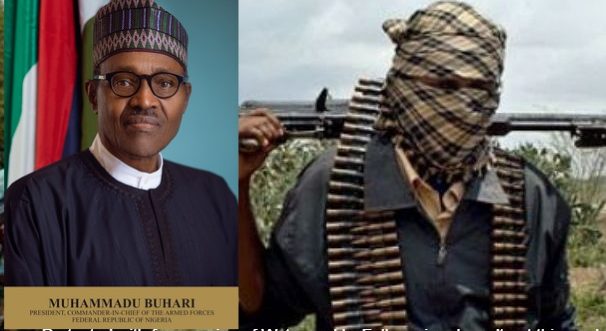 Investigations by security agencies in Nigeria have indicted 19 firms linked with illegal money exchangers considered to be connected to terrorism financing (TF) in the country.
The Federal Government has also said that foreign Non-Governmental Organisations, banks, financial technology firms and Point of Sale terminal operators have been linked to TF.
It identified the affected NGOs to include those operating in terror-prone areas and engaged in humanitarian activities, service provision and faith-based activities.
These were contained in the 2022 National Inherent Risk Assessment of Terrorism Financing in Nigeria report (NIRA). The report assessed the level of terrorism financing risks the nation was exposed to
On the indicted firms, the report said: ''Illegal money exchangers have been featured in several TF investigations. Within a three-year period beginning from 2019, about 19 companies linked to these illegal money exchangers have used their companies to comingle funds considered to be linked to TF.
''Illegal money exchangers are not under any form of regulations and as such, they implement any preventive measures. The activities of the illegal money exchangers provide a channel for moving illegally obtained funds for TF.''
Though the government has strengthened the legal system with the enactment of the Terrorism (Prevention and Prohibition) Act, 2022 which expanded the terrorism-financing offences including a framework to implement Targeted Financing Sanctions against TF, the NIRA report admitted that terrorists regularly adapt how and where they raise and move funds and other assets to circumvent safeguards that jurisdictions have put in place to detect and disrupt their activity.
It explained that an understanding of TF risk would inform national counterterrorist financing strategies and assist in the effective implementation of a risk-based approach toward CFT measures.
In a bid to deepen financial inclusion, the report observed that the last two years had witnessed a tremendous increase in money transfers involving the use of POS linked to fintech firms, noting that the rising volume of transactions, however, raises concerns about the purpose of the cash transfer.
''For instance, in 2021 Nigeria recorded a total POS transaction of N6.43 trillion. These POS machines are issued by deposit money banks and Fintech firms. However, the narration of the transactions is obscured which raises concerns. Fintech POS conceals the identity of the sender of the funds at the recipient point, thereby posing vulnerability. More so, investigations have revealed that the POS operators have been used by kidnappers and their associates to move ransom collected from relatives of victims.
''In Nigeria, the banking sector, Virtual Asset Service Providers, Designated Non-Financial Businesses and Professions, Other Financial Institutions, insurance, NPOs and capital market sectors are the sectors that were assessed as being particularly vulnerable to TF,'' the study further stated, stressing that the cross-border nature of TF can pose additional challenges for the identification of risk.
---
#2022 National Inherent Risk Assessment of Terrorism Financing in Nigeria report