Equities defy curfew, violence to post N20bn gain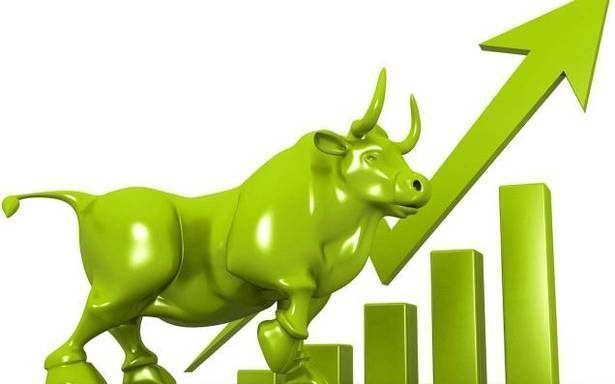 The Nigerian bourse end week positive with N20 billion gain despite the tension and curfew that characterized the End-SARS protest across many states last week.
Similarly, the market also shrugged off the negative sentiment that should have accompanied the weak recovery in third quarter (Q3) earnings results of some medium and large capitalised companies published last week.
As such, sentiment was broadly positive as the index rose in three out of the five trading sessions, trading report by the Nigerian Stock Exchange shows.
Consequently, the NSE All-Share Index (ASI) advanced by 37.61 basis points or 0.13 per cent to close at 28,697.06 points. Similarly, investors gained N20 billion as market capitalisation rose to N14.999 trillion.
Nevertheless, performance across sub-sector gauges was mostly negative. The NSE Banking, NSE Insurance, NSE Oil/Gas and NSE Industrial indices declined by 1.42 per cent, 0.59 per cent, 0.69 per cent and 0.06 per cent to 344.86 points, 137.36 points, 202.73 points and 1234.16 points respectively.
On the flip side, the NSE Consumer Goods index rose by 2.86 per cent to 486.68 points amid mixed nine months financial performance of Chemical & Allied Products, Guinness Nigeria and Unilever Nigeria.
Turnover slowed down during the week as investors traded a total turnover of 1.505 billion shares worth N19.668 billion in 20,552 deals, compared with 1.955 billion shares units valued at N22.978 billion that exchanged hands in 22,844 deals the previous week.
In terms of traded volume, the financial services industry led the activity chart with 1.196 billion shares valued at N14.950 billion traded in 11,318 deals; thus contributing 79.47 per cent and 76.01 per cent to the total equity turnover volume and value respectively.
The Conglomerates industry followed with 97.167 million shares worth N269.045 million in 516 deals, while the third place was the consumer goods, with a turnover of 77.588 million shares worth N1.928 billion in 3,461 deals.
Measured by volume, trading in the top three equities were Guaranty Trust Bank Plc, Access Bank Plc and United Bank for Africa Plc.
The trio collectively  accounted for 633.527 million shares worth N10.006 billion in 3,887 deals, contributing 42.08 per cent and 50.87 per cent to the total equity turnover volume and value respectively.
A total of 284,105 units of exchange traded fund (ETFs) valued at N2.090 billion were traded this week in 44 deals compared with a total of 701,543 units valued at N6.051 billion transacted last week in 44 deals.
Similarly, investors traded a total of 284,105 units bonds valued at N2.090 billion in 44 deals compared with 701,543 units worth at N6.051 billion transacted in 44 traded in the previous week.