Debt Servicing May Cost Nigeria 100% of its Revenue by 2026 – IMF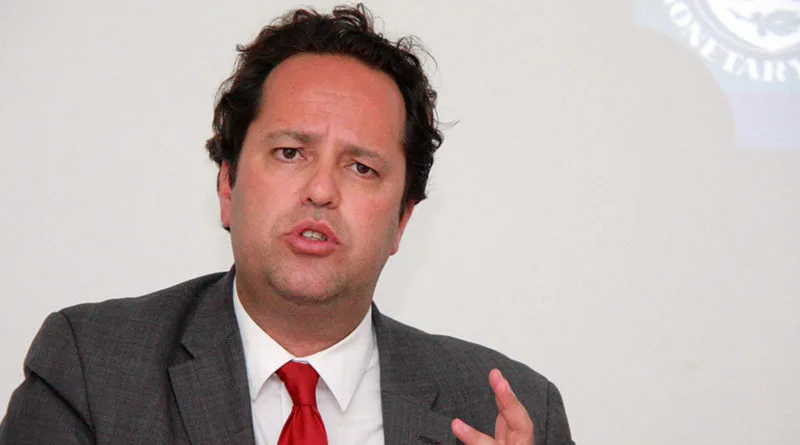 Warns Fuel Subsidy May Gulp 6trn in 2022


---
The International Monetary Fund (IMF) has expressed fear that Nigeria's fiscal reality might go from bad to worse in the coming years triggered by loan repayment burden and spending on gasoline subsidy.
IMF's Resident Representative for Nigeria, Ari Aisen, disclosed this during the presentation of the latest Sub-Saharan Africa Regional Economic Outlook, in Abuja.
He said the outcome of a macro-fiscal stress test IMF conducted on the country showed that interest payments on debts in the country could amount to Nigeria using 100 per cent of its revenue to service debts by 2026 if not closely monitored.
He further revealed that Nigeria received a total of $6.8 billion facilities from the IMF following the outbreak of the COVID-19 pandemic in 2020 and that Nigeria received $3.4 billion in Special Drawing Rights (SDR) and as well as a loan in the same amount.
The IMF Official also said that Nigeria's spending on fuel subsidy could hit N6 trillion by the end of this year, with average monthly spending of N500 billion.
Ari Aisen said, "I think the biggest critical aspect for Nigeria is that we have done a macro-fiscal stress test, and what you observe is the interest payments as a share of revenue and as you see us in terms of the baseline from the federal government of Nigeria, the revenue almost 100 per cent is projected by 2026 to be taken by debt service.
"So, the fiscal space or the amount of revenues that will be needed and this without considering any shock is that most of the revenues of the federal government are now in fact 89 per cent and it will continue if nothing is done to be taken by debt service," he said.
Aiden expressed concern that many African countries, including Nigeria, risk sliding into critical debt servicing problem unless urgent actions were explored to significantly raise revenue. The IMF chief pointed out that over 80 per cent of the federal government's revenue was committed to debt service, a situation he described as an "existential problem."
"It is a reflection of low revenue. It is an existential issue for Nigeria. It is essential for macro-economic stability. It is important for the provision for social service," he said.
He lamented that as an oil exporter, Nigeria was not only unable to take advantage of the current global high oil prices to build reserves, but also confronted by low earnings due to the subsidy on petroleum products.
He, however, expressed optimism that the Dangote Refinery would reduce fuel importation when completed, thereby cutting down the subsidy burden.
Speaking on the economic outlook for the continent, the IMF official identified key priority areas as how to reduce debt vulnerabilities, balance inflation and growth; and manage foreign exchange rate pressures.
Aisen stated: "Unrivalled potential for renewable energy and an abundance of minerals, a successful transition offers opportunities for diversification and job creation; ensuring the green transition is also a just transition."
Aiden advised Nigeria to, in the short-term, prioritise its debt, inflation, growth and foreign exchange management.
Director-General of the Budget Office, Mr. Ben Akabueze, however, disagreed with IMF on Nigeria's debt service/revenue figures and put debt service/revenue at 76 per cent.
He said that even at that level, it was way too high, adding: "There is no doubt that the debt servicing–revenue is way beyond what we want it to be," adding that the federal government had taken steps to significantly increase revenue."