CBN: Financial inclusion remains elusive for Nigeria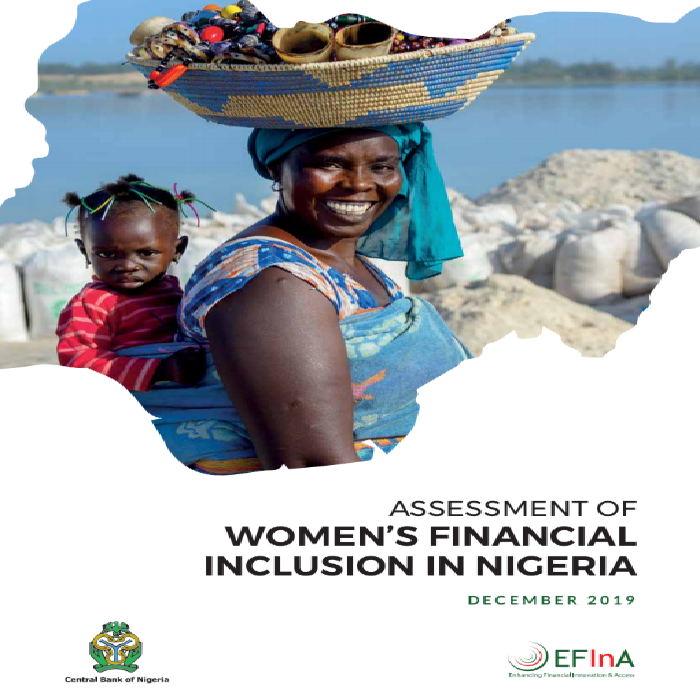 A report by the Central Bank of Nigeria (CBN) and the Enhancing Financial Innovation & Access has said that Nigeria is far from achieving its financial inclusion target in 2020.
The CBN disclosed this in the report titled 'Assessment of women's financial inclusion in Nigeria' for December 2019 period which was released on Monday.
The report also identified wide gap of financial exclusion among female than in the male gender.
Part of the report read, "Not surprisingly, financial exclusion stands at 36 per cent for women and 24 per cent for men.
"The relative gender gap related to financial inclusion is ~20-30 per cent, placing Nigeria below its peers.
This gender gap is larger than in most other countries, and whilst financial inclusion is increasing for both men and women, the gender gap is widening.
In contrast, comparator countries in Africa such as Kenya, South Africa, Tanzania, and Uganda all exhibit a decreasing gender gap, according to the report.
The report further noted that the gender gap in Nigeria represents a major issue to be resolved if the country is to achieve the targets it set in its National Financial Inclusion Strategy (NFIS)
"Since 2012, although women's exclusion has dropped, the gender gap has grown, revealing that men's inclusion has improved more rapidly than women's.
"The National Financial Inclusion Strategy was launched in 2012 to reduce financial exclusion to 20 per cent of the adult population.
However, according to the revised NFIS, Nigeria is not on track to achieve its 2020 targets."
The report said progress towards financial inclusion had been adversely affected by unforeseen socioeconomic factors such as recession, the precarious security situation in parts of northern Nigeria, and other factors such as slow uptake of digital financial services.
Meanwhile, CBN's analysis found that the most important drivers of financial exclusion for both genders are lack of income, lack of education, and low trust in Financial Service Providers (FSPs) and that these factors also drive the gender gap.
"They jointly explain 60 per cent of lack of access for both genders. Because women have lower income, education, and trust levels than men, these factors also, to a large extent, explain the gender gap in overall exclusion.
"In other words, women and men with similar levels of income, education, and trust in FSPs are approximately equally likely to be financially excluded yet women typically have much lower levels of income and education than men do.
"Income, education, and trust in FSPs are so important that the effects of other factors on exclusion—that are commonly believed to be strong and that are often the focus of interventions—are dwarfed by comparison.
"Income and education are generally known to be gendered factors. Amongst others, socio-cultural drivers and gender expectations lead to women having lower levels of income and education than men
"Thus, to overcome the gender gap in financial inclusion, these gendered drivers should be understood and tackled as the core binding constraints," the report read.