CBN Directs Banks to Pay Diaspora Remittances in Naira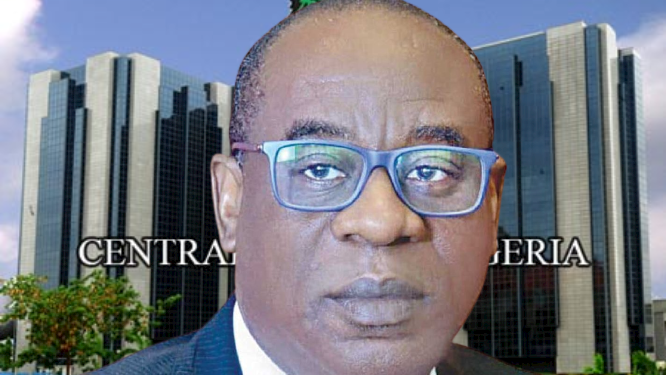 The Central Bank of Nigeria (CBN) has said Nigerians can receive naira for diaspora remittances.
The CBN gave the directive in a circular no TED/FEM/PUB/FPC/001/004 to all Deposit Money Banks (DMBs), International Money Transfer Operators (IMTOs), and the general public titled 'Payout option in naira for receipt of proceeds of diaspora remittances.'
The circular was signed by the Director, Trade & Exchange Department, Dr. O.S Nnaji, dated July 10, 2023, and released on Wednesday.
It stated that "Further to the circular referenced TED/FEM/FPC/GEN/01/011 dated November 30, 2020, in respect of the above subject, the Central Bank of Nigeria hereby announces Naira as a payout option for receipts of proceeds of International Money Transfers.
"Accordingly, all recipients of diaspora remittances through the CBN-approved IMTOs on the attached list shall henceforth have the option of receiving naira payment in addition to USD and eNaira as payout options.
"For the avoidance of doubt, International Money Transfer Operators are required to pay out the proceeds using the Investor & Exporter's window rate as the anchor rate on the day of the transaction."
The CBN listed about 62 licensed IMTO in the country as of the end of July 10.
It would be recalled that in November 2020, CBN, in a circular, said, to liberalise, simplify and improve the receipt and administration of diaspora remittances into Nigeria, "Beneficiaries of diaspora remittances through IMTOs shall henceforth receive such inflows in foreign currency (US dollars), through the designated bank of their choice.
"Such recipients of remittances may have the option of receiving these funds in foreign currency cash (US dollars) or into their domiciliary account."
What you should know
Diaspora remittances in Nigeria has been a major source of foreign exchange because of many citizens of the country who have established economically yielding lives in other countries but send money to their relatives in the country.
In recent years, diaspora remittances have emerged as a powerful tool for fostering the growth of businesses in Africa as for instance, Nigeria received $24.31 billion of such funds in 2018 alone.
In the subsequent years, remittances into the country had fluctuated with $23.81 billion in 2019 and $17.21 billion in 2020, impacted by disruptive effect of Corona Virus on global economy in the year.
The figure rose to $19.48 billion in 2021 to reflect post-Covid economic recovery and ease of lock down and restoration of economic activities across the world. Diaspora remittance advanced northward in 2022 when the country received a total of $20.13 billion.