Bybit Enhances P2P Trading with Web3 Instant Onchain Deposits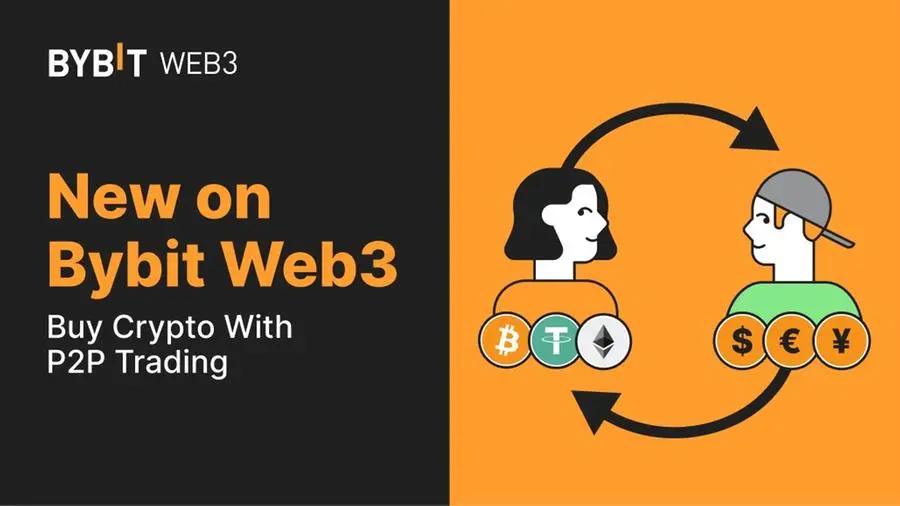 Bybit, one of Coingecko's top-five crypto exchanges, has announced that users can now buy crypto on-chain using Bybit's peer-to-peer (P2P) trading service.
The P2P enhancement currently allows for the purchase of USDT using more than 62 fiat currencies, with users receiving crypto on Ethereum and BNB blockchains.
It disclosed on Monday that users can receive USDT directly in their secure Bybit Wallet — with more cryptocurrencies to come.
Some market dealers believe that Bybit intelligently displays the most favorable offers, considering factors such as country/region, preferred payment method, desired coins, and compatible providers.
Connecting buyers and sellers of crypto is part of Bybit's commitment to be the world's Crypto Ark. And Bybit Web3's P2P functionality ensures secure, peer-to-peer transactions using an escrow system to ensure each trade is performed with ease and integrity.
"At Bybit, we continuously strive to democratize access to financial services using decentralized blockchain technology," said Ben Zhou co-founder and CEO.
He added: "To break down the difficulty barrier, we have invented Bybit's Web3 Wallet, which allows users to interact with decentralized finance apps while their assets and keys and kept safe by Bybit. By connecting this service with our P2P system, we are again throwing open the doors for anyone to come and take advantage of the next-level opportunities offered by the blockchain revolution."
Bybit is renowned for its commitment to offering competitive rates, low fees, and steady conversion rates. With this new function, users can look forward to advantageous pricing and the freedom to choose from a wide range of payment options