5 stocks save major crash as investors take profit on 46 equities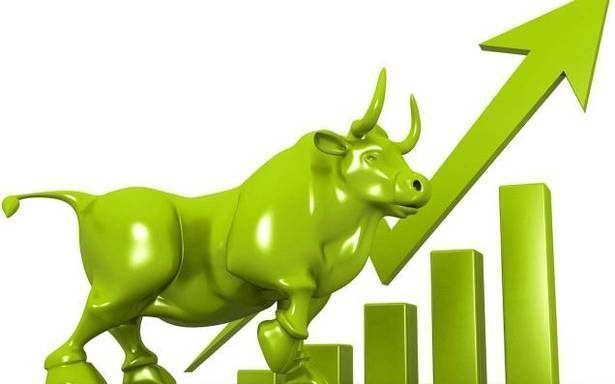 The Nigerian equities market faced a frenzy profit-taking charge in 46 stocks as the market commenced weekly trading a Monday, a situation ordinarily was supposed to cost the market dearly.
However, activities on five top capitalized stocks save the day as they recorded gains to douse the tension coming from the 46 declining stocks, hence the  day closed with a marginal loss of N8 billion.
Consequently, the Nigerian Stock Exchange All-share Index (ASI) shed 15.04 points or 0.04 per cent to close at 34,121.78 basis points while market capitalization lost N8 billion to close lower at N17.830 trillion.
According to market traders, the gainers which are Airtel Africa, Nestle, Dangote Cement, BuaCement and NEM, are major stocks in terms of prices and capitalization and when the cough, the market feel  the impact.
They said the loss recorded during the session would have been higher had all or some of the gainers closed negative.
According to trading statistics, the gainers were led by Airtel Africa and Nestle with N25 each to to close at N525  and N1,400 per share respectively.
Dangote Cement gained N6.60 to close at N199.80 per share while BUACEMENT NEM added N2.55 and N0.02 to their share prices to close at N56 and N2.6 per share respectively.
On the flip side, Stanbic led the decliners as it shed the highest value of N3.45 to close at N39.55 per share. WAPCO followed with N2.45 loss to close at N22.05 per share while Flourmill, Guinness and ARDOVA lost N2.35, N1.90 and N1.50 to close at N25.40, N18 and N13.50 respectively.
However, NSE's trading report for the session also showed that the market improved in terms of activity level as volume and value traded improved by 64.7 per cent and 73.52 per cent in that order.
ZenithBAnk emerged investors favourite with highest volume and value of trade at 79.741 million shares worth N1.913 billion. GUARANTY followed on the value chart with 37.097 million shares valued at N1.266 billion while Dangcem followed with 3.708 million share worth N718.222 million.
In terms of volume of trade, FBNH followed ZenithBank with 72.749 million shares worth N6499.577 million and Access followed suit on the chart with 65.741 million shares worth N520.344 million.