We saved one million jobs, prevented collapse of 150,000 SMEs – Osibajo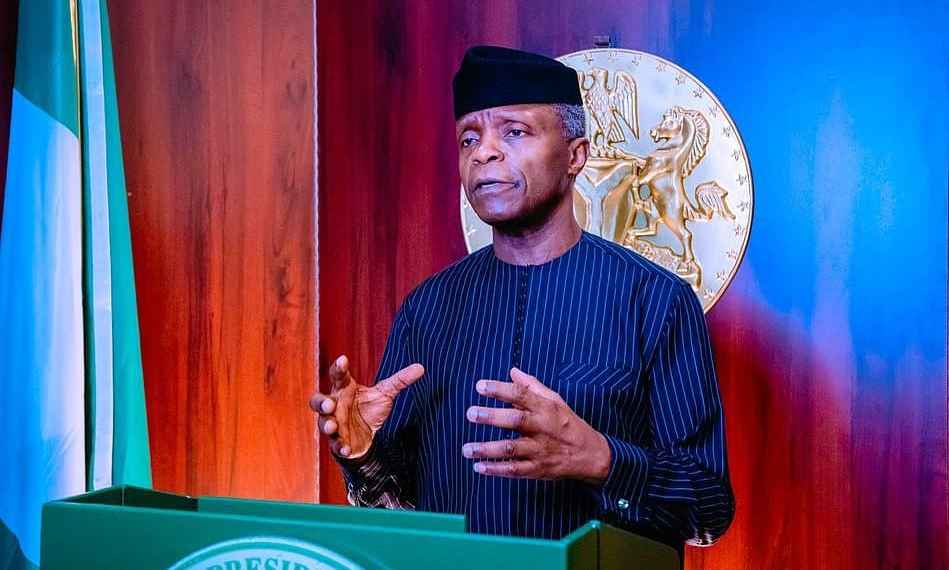 Vice President of Nigeria, Yemi Osibajo has revealed how the present administration has prevented the closure of 150,000 Small Medium Enterprises (SMEs) and saved one million jobs in the country through its Economic Sustainability Plan.
He mentioned that the Social Protection Schemes of the President Muhammadu Buhari-led administration rolled out series of economic intervention for manufacturers, services, artisans and transporters to alley the economic shock as a result of the COVID-19 scourge.
The vice president who is the chairman of the high-level economic team made this known at Abuja on Tuesday during a United Nations High-Level Forum on Jobs and Social Protections.
He noted that social protection schemes, if well managed and sustained, could provide economic opportunities, create jobs, improve human capacity and break the cycle of poverty.
In his words, he said; "Social protection schemes are crucial, and can break the cycle of poverty, give real access to jobs and economic opportunities and improve capacity and productivity".
He added that the Survival Fund which gave payroll support to millions of farmers, artisans, poor and vulnerable people in the rural areas was one of the Social Protection Schemes aimed at mitigating the microeconomics shocks and reposition the economy for future resilience.
"We have also been able to save up to one million jobs and prevented the close-down of at least 150,000 small businesses. We are also able to extend support to vulnerable groups by deepening our existing social intervention programmes and the development of a Rapid Response Register for cash transfers to the urban poor." He said.