We need huge capital investment to deploy 5G in Nigeria – ALTON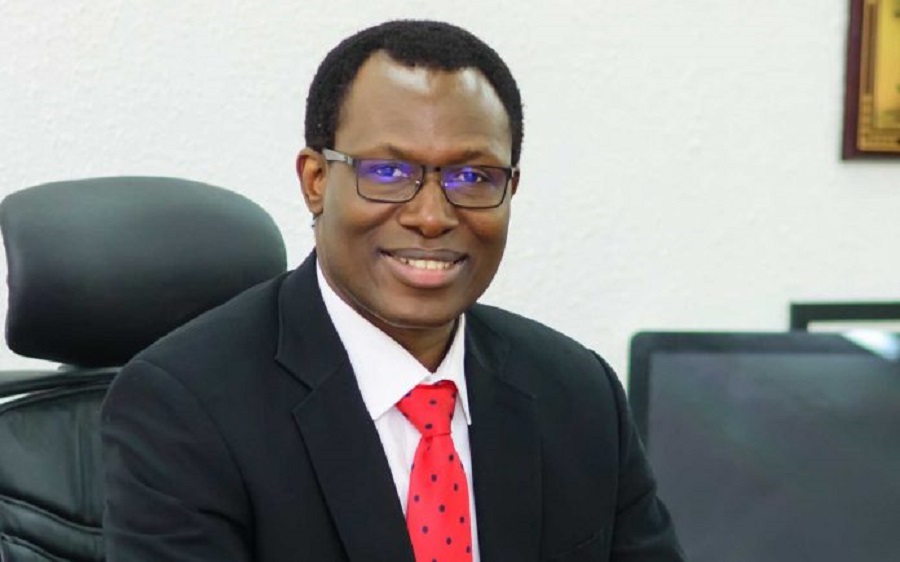 We need huge capital investment to deploy 5G in Nigeria – ALTON
---
Mobilisation of significant capital investments is required to deploy fifth generation technology (5G) in Nigeria on a commercial scale, Engineer Gbenga Adebayo, Chairman of the Association of Licensed Telecommunications Operators of Nigeria (ALTON) has asserted.
Adebayo said this as he stressed that deployment of the world's fastest internet technology in Nigeria should be hastened, while also reiterating ALTON's support to the Nigerian Communications Commission (NCC) on efforts towards this end in the interest of the Nigerian populace and in line with growing trends in the sector.
These were contained in his paper presentation titled "Deployment of New Technology for Improved Consumer Experience, 5G Misconceptions and Conspiracy Theory" at the second quarter Open Forum of the Industry Consumer Advisory Forum (ICAF) for the year 2021 on Thursday, July 29, 2021.
He said that mobile Technologies have transformed our way of life, providing more effective and efficient channels for the conduct of socio-economic endeavors across a broad range of sectors including but not limited to finance, agriculture, medicine, and education.
"Mobile technologies contributed significantly to this journey by facilitating communication through devices. From 1G through to 4G, every successive generation has introduced advances in network capabilities and capacity, and the next generation of mobile networks will be no exception.
"5G is the next generation of wireless network technology. It is expected to provide faster connections with much higher capacity and very fast response times, allowing many more users and devices to access faster internet connections and large amounts of data at the same time.
It is the fifth generation of wireless telecom technology (a progression on 2G, 3G & 4G) predicated on the twin pillars of increased speed and reliability. 5G will offer a significantly improved user experience by reason of its enhanced latency capabilities evidenced by much faster data exchange and response times.
In comparison to 4G, 5G, the ALTON chair said, is expected to be up to 10 times faster and provide near 100 per cent availability, coverage, and reduction in energy usage.
In Q3 2020, the worldwide median download speed over 5G was 954 per cent faster than over 4G while the median upload speed over 5G was 311 per cent faster than 4G.
In terms of infrastructure deployment to unleash 5G in the country, he said that 5G is expected to see a greater number of small cells (low powered base stations that can be mounted on buildings and street furniture) and will require wider deployment of full-fibre broadband infrastructure.
To this end, he said that the Federal Government, Mobile Network Operators (MNOs) and the NCC have a responsibility to drive awareness on the benefits of the deployment of 5G.
According to him, the current permitting and site acquisition regime will not work in the deployment of 5G due to very many stations that would be required and the high cost of permitting and site approvals.
The deployment of 5G, he reminded the Commission and other participants, will also require significant investment from mobile operators and other stakeholders. "We need more investment in the sector", Adebayo emphasised.
"This awareness involves sensitisation of citizens through different fora such as ICAF.
"Collaboration between the health ministry and security agencies to facilitate this local sensitisation will be efficient in dispelling common myths associated with 5G deployment and is highly recommended.
"Awareness also involves the FG actively participating in regional and global engagements on the deployment of 5G to ensure that we stay abreast of developments and best practice, e.g. the 2020 updated guidelines of the ICNIRP.
"Enabling policy and regulatory frameworks dealing with lingering issues such as RoW, arbitrary taxation and protection of critical network infrastructure are also strongly recommended
"Mobile Network Operators (MNOs): Requisite investment participation and partnership with all stakeholders to address concerns", he said.
The ALTON chairman encouraged the public/consumers to take advantage of the various engagement fora targeted at sensitization on 5G deployment.
"This will ensure their questions are answered and their views taken into consideration in consultation and implementation", he said.