Unity Bank's assets soar 44% to hit N420.87bn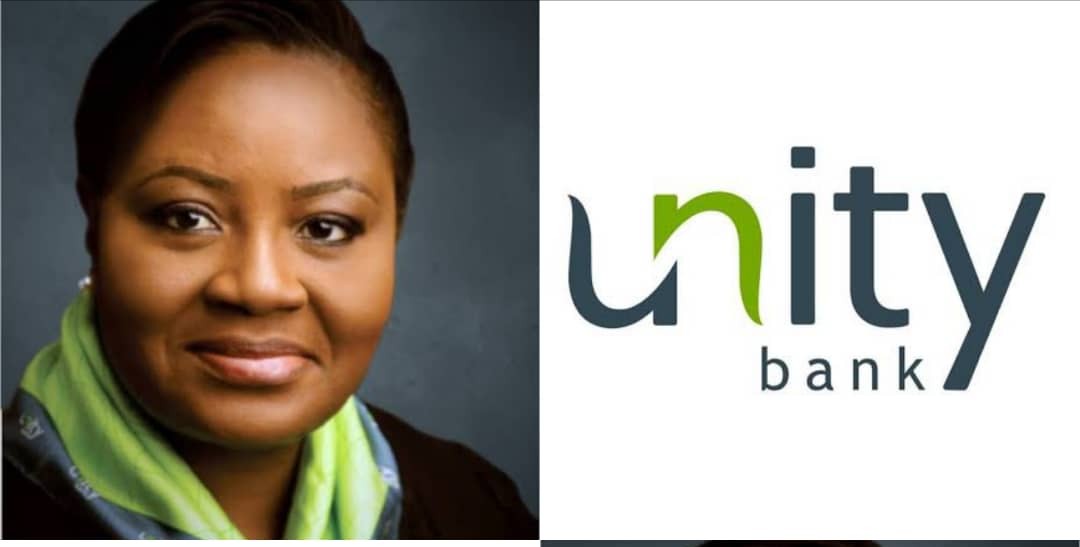 The total assets of Unity Bank Plc has increased by 44 per cent from to N420.87 billion at the end of the third quarter, 2020 from N293.05 billion it stood in the corresponding period of 2019.
This and other financial metrics of the lender is contained in its unaudited financial results filed recently at the Nigerian Stock Exchange (NSE).
The report show that the lender grew gross earnings by 8 percent despite COVID-19 and other headwinds that hurt the profitability of most businesses in the first nine months of the year.
A breakdown of the bank's unaudited financial results for the period showed gross earnings rose by 8 percent to N33.91 billion for the nine months ended September 30, 2020, up from N31.26 billion posted in the same period of last year.
Unity Bank grew profit before tax from N1.61 billion in 2019 to N1.71 billion in the period under review, while profit after tax expanded from N1.48 billion in the corresponding period to N1.57 billion in 2020.
Customers' deposits stood at N332.36 billion during the period under review, up from N257.69 billion posted in 2019.
Commenting on the performance, Mrs. Tomi Somefun, the Managing Director/Chief Executive Officer, Unity Bank Plc, expressed delight at the strong growth recorded across the bank's balance sheet, especially from both the liability and assets side of the business and across key indices.
She said, "even as the bank continues to innovate in its e-business product bouquet to target and support value chain business with robust technology and thus diversify its earnings base."
Somefun said, "One of the areas that will define our strategic direction going forward is investment in alternative channels, leveraging further deployment of resources in technology.
"COVID-19 gave us a chance to test the integrity and scalability of our technology, the IT infrastructure, and the electronic banking channels, and provided us an opportunity to see where we needed to improve and strengthen, knowing that the future of sustainable banking business is in alternative channels."