Twitter Ban In Nigeria: ATCON, ATCIS presidents call for speedy resolution
---
Telecommunications providers and subscribers of telecoms services in the country have called for quick resolution of the controversy that culminated into suspension of Twitter operations in Nigeria.
In separate reactions to the matter, the Association of Telecommunications Companies of Nigeria (ATCON) and the Association of Telephone, Cable TV and Internet Subscribers (ATCIS) said on Saturday that there is need for immediate resolution of the matter in the interest of Nigerians.
A statement by the ATCON's president, Ikechukwu Nnamani stated that ATCON and its members understand the position of the federal government which has seen the telecom regulator issued a directive to the service providers to deny access to the services of Twitter in Nigeria.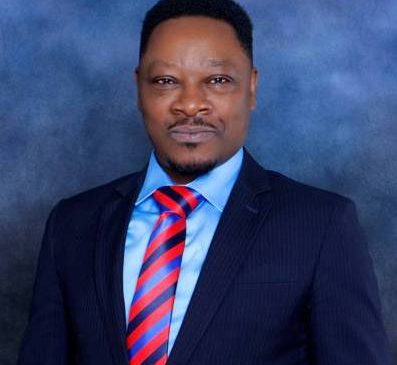 According to him, the ATCON members have complied with the FG directive.
It would be recalled that following instructions of the Nigerian Communications Commission ( NCC), telcos in the country blocked access to Twitter on their networks in the early hours of Saturday.
Under the 2003 Telecom Act, the telecom operators are under obligation to comply.
The action was provoked by removal of tweet on civil war by President Muhammadu Buhari which the microblogging site perceived as violating its usage terms.
Announcing the suspension, Nigeria's Minister of Information and Culture, Alhaji Lai Mohammed described Twitter's action as undermining Nigeria's corporate existence.
President Nnamani noted that while ATCON sees reasons with the federal government position " it is pertinent that the issue is resolved soon in the interest of all".
He emphasized that the OTT platforms of which Twitter is one, are an integral part of the Digital Economy that the Federal Government is promoting so when an unfortunate disagreement arises with respect to the user policies, it is good it is resolved in a timely manner.
On his part, ATCIS President Sina Bilesanmi urged the federal government to consider how the suspension of the social media platform could exert adverse effects on the economy.
Bilesanmi urged the Nigerian authorities tolook at alternative options to settle the matter with Twitter management.
He said, "By shutting down the platform which has become the means of livelihood to many Nigerian youths, the government has created another problem that is weighty more than the deleted tweet of Mr. president.
"In addition, the Nigerian constitution clearly spells out the right of the people to freedom expression without interference. If Twitter has so far served as a platform for people to enjoy that right, the current action of the government contravenes  that constitutional provision.
"One other thing we observed is the speed at which the federal government carried out the suspension of Twitter in less than 24 hours after announcement. As a body of subscribers affected by many challenges facing the country, we urge Mr. President to address these problems with similar alacrity."