Anchor Telecoms CEO Emoekpere Elected New ATCON President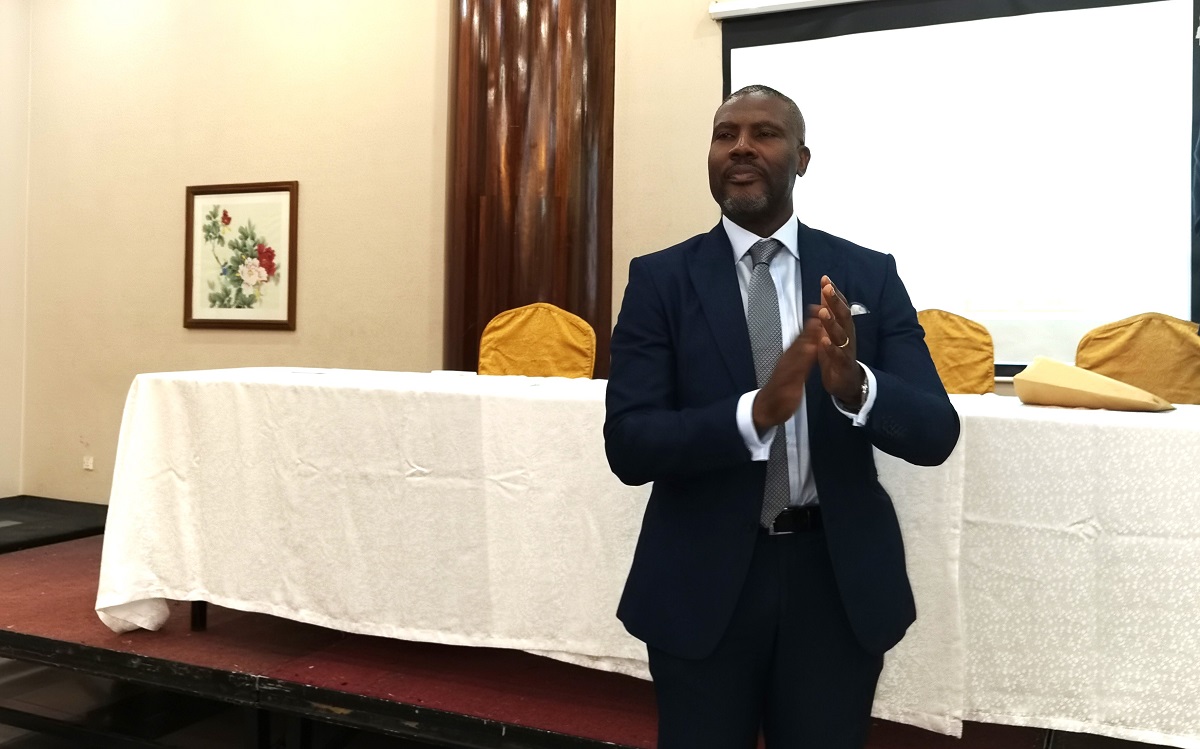 Mr. Tony Izuagbe Emoekpere, the Chief Executive Officer of Anchor Telecoms, has been elected the new President of the Association of Telecommunications Association of Nigeria (ATCON) for a tenure of two years.
At the Annual General Meeting of the association that serves as the umbrella body for players in the telecommunications sector, Emoekpere took the baton from Ikechukwu Nnamani, CEO of Medallion Communications.
In the keenly contested election held at the Oriental Hotels in Lagos, Mr. Emoekpere gathered 39 votes from members to emerge the winner ahead of his closest contester, Mr. Ibrahim Dikko, who gathered 23 votes.
Similarly, Muhammed Rudman, CEO of Internet Exchange Point of Nigeria (IXPN) emerged winner with 43 votes as the 1st Vice President, beating Myke Ofili, who polled 21 votes.
Apart from the two offices that were contested, other positions of the National Executive Council (NEC) were unopposed.
As such, the NEC was inaugurated with other members including Mr. Ejikeme Onyeaso as 2nd Vice President; Mr. Olawale Owoeye, National Secretary; Mrs. Aderonke Adeyegbe, Cordinator, Consulting; and Mr. Lekan Balogun, Coordinator, Internet Service Providers (ISPs).
Others are Mr. Martins Shakarho; Cordinator, Value Added Services; Mr. Olabode Ojo, Cordinator, Infrastructure Service Providers.
According to the constitution of the association, the President is at liberty to appoint his preferred members to six other positions on the Council.
These are offices of Financial Secretary, Treasurer, Public Secretary, Coordinator, Equipment Dealers; Coordinator, Telephone Operators; and Coordinator, Manufacturers.
Speaking during his acceptance speech, Emoekpere disclosed that he will only serve one tenure, adding his priority would be to develop capacity by working with institutions that provide knowledge in the industry such as the Digital Bridge Institute.
"The main issue is that we have so much brain drain, despite having so much talent within our industry. Nigerians are very brilliant, they do excellently well everywhere else. So, one of the things we're supposed to do as an industrial association is built in what is called accreditation whereby, we can work with institutions that provide knowledge," he said.
Profile Of the New ATCON President
TONY is a C-Level Executive and accredited Project Manager with over 23 years of experience in Telecommunications Management, ICT Service Provisioning, Infrastructure Design, Implementation, and Maintenance.
He is a graduate in Electrical/Electronic Engineering from the Obafemi Awolowo University Ile-Ife, a member of the International Institute of Electrical and Electronic Engineers and a member of the Project Management Institute. He is also an alumnus of the Lagos Business School after undergoing the Owner Manager Executive Program.
Tony started his career with Nigeria's Premier ISP Linkserve Ltd as a Network Support Engineer and then a Wireless Engineer responsible for providing Radio Links to Enterprises.
He joined MTN Nigeria Communications Limited at the inception of their services in Nigeria as a Radio Implementation Engineer where he was personally responsible for over 250 live Base Station sites in the network, participating in the launching of MTN services in the South-Western Region of Nigeria.
Tony later became a Project Manager Ibadan Region in MTN Nigeria Communications Limited, responsible for all Regional Projects including the Marshal Plan Site Build for the region whose monthly targets were exceeded till the end of the project under his watch.
Tony had a brief stint as the Operation Director with Egypro Nigeria Limited which he helped establish as the 3rd best contractor to MTN Nigeria Limited in 9 months. Tony then founded Anchor Telecoms in 2005 first as a Project Director and then CEO.
In over 18 years under his watch, the company has grown from providing Site Construction services serving one client to providing full Turn-Key Communication Infrastructure Services serving all MNO's, major InfraCo's and OEMs in Nigeria, with active operations in Ghana, Cameroun, South Africa, and has executed projects in Benin Republic, Liberia, Gabon, Togo, Sierra Leone, and Equatorial Guinea.