Sairtel sets sail in Nigeria to bridge internet access gaps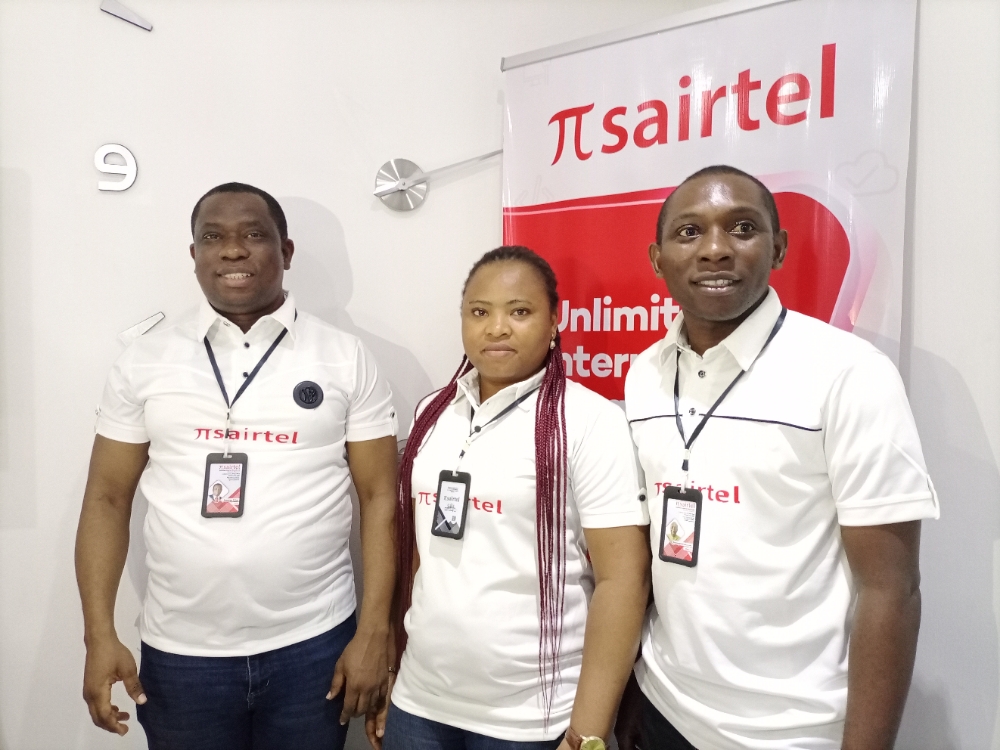 Sairtel sets sail in Nigeria to bridge internet access gaps
---
Nigeria has just welcomed a new entrant into the internet service space with the launch of Pi Sairtel, a telecommunications company setting sail with promises to serve Nigerians with quality and affordable internet across the country.
The Internet Service Provider (ISP) noted that Internet access in Nigeria has grown consistently over the years since the early 2000s when GSM was introduced in Nigeria.
However, it discovered that there have been varying reactions from the 200 million Nigerian population about the lack of access in many rural areas to poor network even in cities and to complaints, criticisms, and grievances about the excessive costs charged by the service providers for data.
In a press statement on Tuesday, the new bride in the ISP space said this formed the crux for its berth in the country to provide a better deal for the large population of Nigerian that are yet unreached and unserved by the multi-million dollar Nigerian telecoms industry.
The company has expressed its commitment to bring satisfaction to several disappointed Nigerians who currently use the available internet services.
Speaking at a media parley with pressmen in Lagos, the Acting Managing Director of Pi Sairtel, Mr. Salvation Alibor said: "If it is internet, then it should work. You want to use it for work, it should work. Your kids want to use it for their assignment, it should work. A lot of people are involved in e-learning today, you want to study online, it should work. Internet should not be restricted.
"That's the philosophy of Sairtel – it is internet access anytime, anywhere. We want internet unrestricted wherever, whenever."
Alibor further expressed the readiness of the company to also change the narrative of 'it is reliable but expensive' in the country.
He said, "You don't want to tell anyone that for them to install internet in their homes, they have to pay N500,000. It does not add up. The products we are selling will be affordable to use."
He continued: "In some regions, the mobile network companies don't want to send their people there so it is difficult to make service available. Some are providing epileptic services. But people are in those places, businesses are operating there, people's homes are in those places.
"There are persons using KA band solution there but some service providers are already pulling out of those regions. We want to tell people there that we are willing to provide services for them. If they have the kits of those KA bands, they can actually get activated with us. What they need to do is to contact us and we will switch them on. If they don't have our kind of kits, we will give them for free. The idea is to ensure that people have access to the internet."
On the intention of Sairtel to cover more grounds, Mr. Salvation commented: "In terms of providing more coverage, there are people living even here in Lagos like Epe, Badore who don't have mobile internet. But when a fixed network service comes in with quality broadband, they will enjoy good internet."
"If there are also gated environments or estates, I know many of them say we need internet service provider in our estate, we have solutions that the can enable them to start running internet service within their estate. They don't actually have to pay for the equipment, we set it up for free and then we bring on internet. This applies not only in Lagos, we are ready to create blanket internet service across Nigeria. So if we have estates, communities, campuses, residences in clusters that want us to do such, we will do same. We will install our equipment at no cost to them. There are many places that mobile networks are difficult, we will get it there too."
"We are using satellite technology so that helps us to blanket areas not only in Nigeria but also in Benin Republic, Cameroon, and Niger Republic. We want to make a name for ourselves in Nigeria before we activate other countries. We already have Sairtel in East Africa so we have the capacity to do this. It is for our people to be aware of this possibility. We have ISP's who can be partners with us. They sign up with us, we train them on how to deploy our services and we provide support. With that, we are able to go farther."
The Acting MD of the ICT firm added: "Our goal is that irrespective of where you are in Mambilla plateau, Adamawa mountain, Ijaw creeks, border between Nigeria and Niger Republic, in the city, in the town, the internet will work for you."
Clearing the air on the issue of the closeness of the Sairtel brand with Airtel, he emphasized: "We are not Airtel. We are Pi Sairtel. The name is just coincidental. We are using red colour because it's a bright colour. We have a sister company that is into TV channels. We are into internet services. So there is no relationship."