Nnamani demands N4.5trn telecoms infrastructure funding from CBN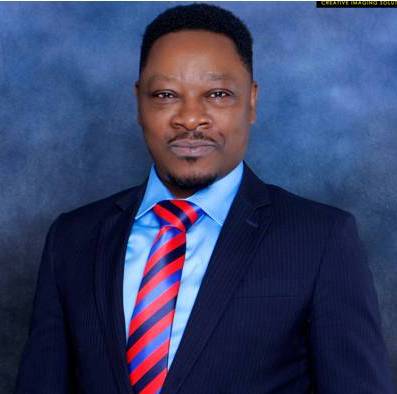 The Chief Executive Officer of Medallion Communications Limited, Mr. Ikechukwu Nnamani has called on the Central Bank of Nigeria (CBN) to channel N4.5 trillion for the infrastructures in the country.
The amount is equivalent to 30 percent of the N15 trillion consortium it announced recently to boost infrastructure development in Nigeria.
Speaking today at the Sectoral Virtual Forum 2020, organized by the Association of Telecom Companies of Nigeria (ATCON), Nnamani said it would ill-advised for the apex bank to concentrate the entire N15 trillion support fund on building transportation infrastructure, leaving the telecom sector, which is presently contributing 10.88 per cent to the National Gross Domestic Product (GDP).
Nnamani, who doubles as 1st Vice President of ATCON argued that for the country working towards having a digital economy, operators in the telecom industry must get the right mix of funding to build telecom infrastructure that the economy can ride on.
"The Central Bank of Nigeria (CBN) has announced plans to establish an N15 trillion infrastructure development company. I expected that 30 percent of that money to be channeled into building telecom infrastructure.
"Concentrating everything into building the transport infrastructure would be unfair to the 196 million telecom subscribers, who are always advocating for good quality service but could not get most of the time because of lack of the required infrastructure," he said.
He added that if 30 per cent of the money is channeled into the telecom industry, it will give operators the opportunity to massively deploy infrastructure across the country and ultimately, aid the digital economy being championed by the Ministry of Communications and Digital Economy.
Recall that Godwin Emefiele, the CBN Governor, had recently announced plans to establish an N15 trillion infrastructure development company, which he said will be used to fund the rebuilding of critical infrastructure across the country for an initial period of five years.
The Governor noted that the funding will be mobilized to support the federal government in building the transport infrastructure required to move agriculture and other products to processors, raw materials to factories, and finished goods to markets.
How well will N4.5trn boost the telecom industry?
Currently, the Nigerian telecoms industry is estimated at over $70 billion, according to the latest disclosure by the Nigerian Communications commission two years ago.
While this is considered impressive by industry pundits, the sector still yearns for more investment to facilitate improved quality of service and expansion of same to every nuke and cranny of the country.
This is supported by the new National Broadband Plan (NBP) 2020-2025 which seeks to deepen broadband penetration in the country to 70 per cent by 2025 and connected not less than 90 per cent of the country's population to high-speed internet connectivity by the same year.
As stipulated in the NBP however, this will ride on dedicated fresh investment of between N3.5 trillion and N5 trillion maximum.