Nigeria's second private petroleum refinery underway as BUA Group begins process
The new refinery, with a capacity to produce 200,000 barrels per day and 10 million tonnes per annum, is expected to be operational in 2024.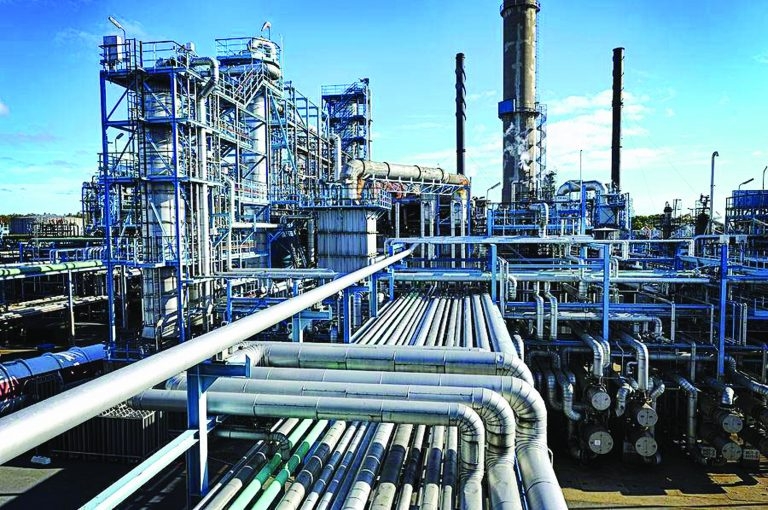 Nigerian industrial conglomerate BUA Group plans to set up an integrated refinery and petrochemical plant that will serve the domestic and regional markets, the company said yesterday, after signing a deal with French firm Axens for the supply of key refinery process technologies.
The new facility, with a capacity to produce 200,000 barrels per day and 10 million tonnes per annum, is expected to be operational in 2024. It will be situated in the southern Akwa-Ibom State, BUA said.
Axens, France's largest hydrocarbons group, won the contract after a "comprehensive process" and overcoming strong competition from the American company Honeywell UOP, which got through to the final round, according to reports. BUA Group Chairman Abdulsamad Rabiu and Axens chief executive Jean Sentenac signed a deal in Paris on Tuesday.
"President Macron (French leader) has given special determination and support to this project," said Rabiu, who was appointed Chairman of the Macron-initiated Franco-Nigerian Investors Club. BUA will fund the construction of the refinery with a mix of debt and equity, and is presently negotiating with a number of development and commercial banks.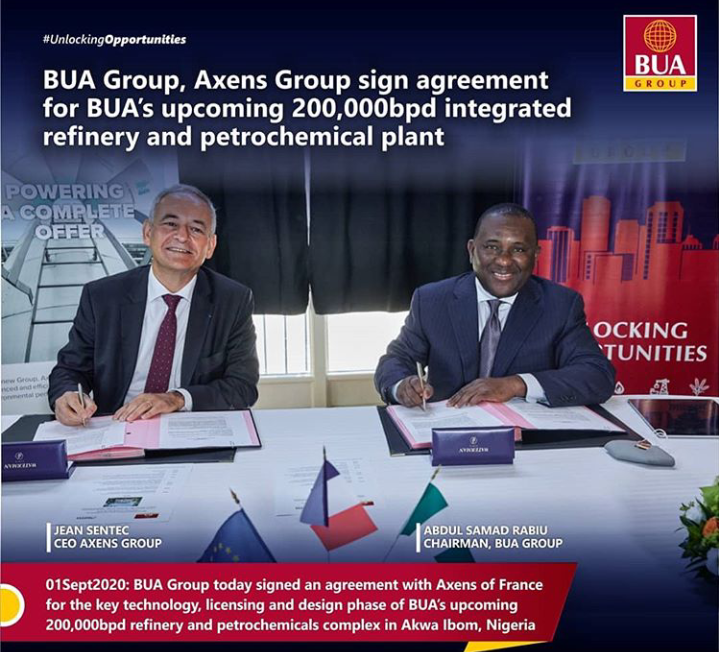 The new facility will compete with Nigeria's other large-scale refinery project, a 600,000 bpd facility under construction by the Dangote Group, and set to be operational by early 2021 – both companies are leading brands and fierce competitors in the country's cement manufacturing space as well.
There is space for another project, Rabiu told The Africa Report, even in spite of the growing numerous refinery projects across the world, dwindling use of fuel for transportation globally, and the strong local competition posed by the Dangote Group.
Such competition is a win for Nigeria, however. It is Africa's largest oil producer but spends up to 35 percent of scarce foreign exchange to import 90 percent of its petroleum products. When completed, the combined 800,000 bpd facilities (Dangote and BUA together) should go a long way in serving local fuel/petrol consumption, which currently stands at some 500,000 to 550,000 barrels a day.
BUA is also targeting the region at large with the project sited on the waterfront in Akwa Ibom, which should make exportation painless. "We will have the marine infrastructure for easy export. And the external market for polypropylene [the other major product from the refinery] is very strong," said Rabiu.