Nigeria's equities plunged by N389bn in June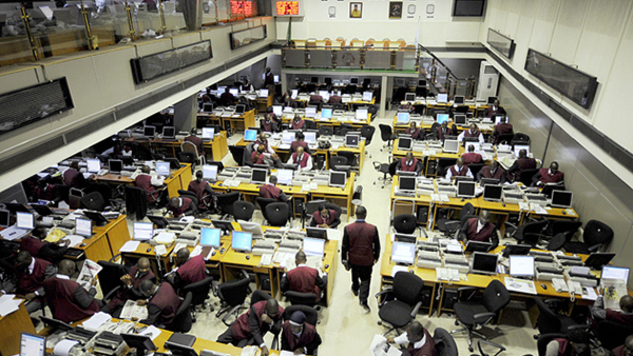 Aggregate equities investments at the Nigerian Stock Exchange lost value in June as investors parted with N398 billion to end the month.
This was as equities price tracker and benchmark index, the All-Share Index (ASI) declined by 3.12 per cent to close at 24,479.22 basis points while market capitalization ebbed by 3.02 per cent to end the month at N12.770 billion.
Experts ascribed the development to tension emanating from expectations of half-year results alongside portfolio realignment, which took the better part of performance in June.
Market watchers observed that investors are expecting the half year earnings, which will start rolling in any moment from, to reveal the extent of damage Coronavirus pandemic had done to the operations of most of the listed companies.
This is anchored on the factor that the height of the total and partial lockdown enforcement was felt more in the second quarter between April and June, the financial report of which investors in the market are currently anticipating.
Already, investment experts have warned investors not to gamble on equities with the Q2 earnings season opportunities
Analysts at Investdata Consulting Limited noted on Tuesday, the month's last trading day, that generally, earnings are wild and volatile to ride every quarter or yearly, but this Q2 earnings season should be even more volatile than past quarters due to the major hit to earnings that most major companies will experience.
"But it is this volatility that offers the potential for big moves and big profits.  We just don't know in which direction," the admitted.
They warned that while most traders just roll the dice and guess, trading earnings season should not be a gamble.
"Now is to catch the big profits during earnings season, get the home study pack video and PDF of Mastering Earnings Season for profitable trading and investing in any market situation/cycle.
The analysts, led by Ambrose Omordion further stated that investors lack control over the earnings of companies, "What you have control over is your preparation through trainings on how to use the earnings season to your advantage," they noted.
Meanwhile, on Tuesday, the last trading day of the months, the bears resurfaced to claim the gain of the previous session as equities value dipped by N198 billion and year-to-date return of the market index worsened to -7.4 per cent.
The total volume of trades increased by 76.8 per cent and value surged by 91.87 per cent, at 280.67 million units worth N3.14 billion and exchanged in 4,464 deals.
FBNH was the most traded stock by volume at 68.21 million units while NB was the most traded stock by value at N805.42 million.
Sectoral performance was broadly negative as the industrial goods (-7.5 per cent), banking (-1.3 per cent), Oil & Gas (-0.4 per cent) and Insurance (-0.04 per cent) indices all closed in the red; the consumer goods index advanced by 0.2 per cent to emerge the sole gainer.
Market sentiment, as measured by market breadth, was negative as 34 tickers declined, relative to 10 gainers.
BUACEMENT and CADBURY each lost -10 per cent to top losers of the day, while NEIMETH and OKOMUOIL recorded 10.0 per cent 9.9 per cent upticks respectively as the day's largest gainers.