Nigerian stocks rally N1.334trn gain in 5 days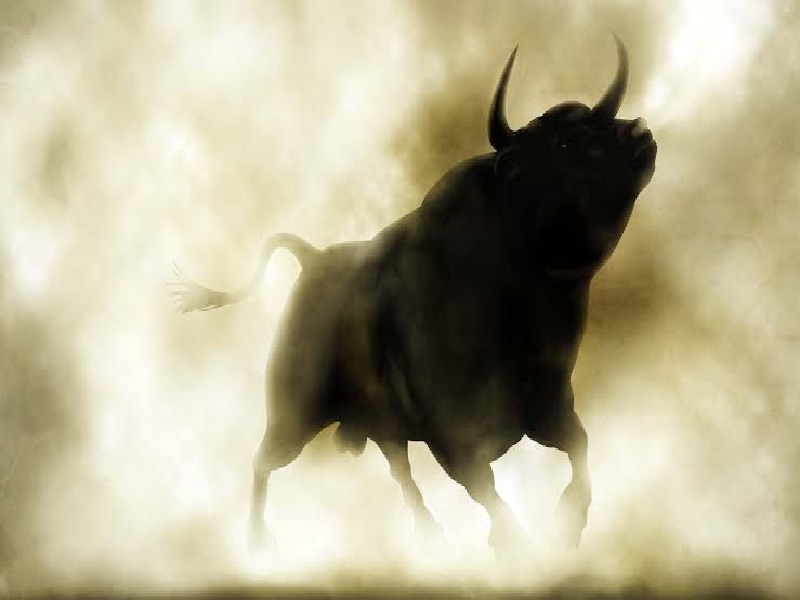 Nigerian stocks rally N1.334trn gain in 5 days
---
It was called a Santa Rally by analysts in the capital market and such description was not misplaced for addressing Nigerian stocks which came to the end of a brief profit-taking trend last week by record astounding gains.
Last week, the bulls returned strongly to the domestic equities market as investors smiled all the way to the bank with a N1.334 trillion profit, following 7.46 per cent appreciation in the market index as against 2.53 per cent loss the previous week.
Specifically, the market capitalization gained N1.334 trillion to close higher in N19.236 trillion while the All-Share Index (ASI) which tracks share prices in the Nigerian Stock Exchange (NSE) added 2,554.01 points to close at 36,804.75 basis points.
According to analysts, the bull-run for the five consecutive sessions shows that smart money is still in the market, judging by the technical indicators that suggest that a new uptrend is underway.
They however hinted investors not to forget that profit-taking and price correction are integral parts of equity market dynamics, and inevitable.
They further attributed ongoing Santa Claus rally to window dressing for year-end among institutional investors, even as bonuses are entering the market ahead of the New Year, as some investors are taking advantage of the tax code by selling positions they have taken losses at the end of December to buy-back in January.
Similarly, the positive momentum across sectorial indexes also supports the rekindled buying interests and expectations, as the market reacted to the low rates regime in the money market, in the face of the continued spike in the nation's Consumer Price Index for the month of November.
According to the National Bureau of Statistics (NBS) in its latest report, year-on-year inflation rate attained its highest level since August 2019 at 14.89 per cent, from its October 2020 level of 14.23 per cent.
Weekly Trade Details
Trading statistics for the week under review show that the market lost momentum in terms of activity level as traded volume   and value plunged by 16.42 per cent and N15.93 per cent respectively.
Specifically, a total turnover of 1.893 billion shares worth N17.647 billion in 20,660 deals were traded this week by investors on the floor of the Exchange, in contrast to a total of 2.265 billion shares valued at N20.990 billion that exchanged hands last week in 23,722 deals.
The financial services industry, measured by volume, led the activity chart with 1.489 billion shares valued at N8.385 billion traded in 10,834 deals; thus contributing 78.65 per cent and 47.52 per cent to the total equity turnover volume and value respectively.
The consumer goods industry followed with 106.986 million shares worth N2.360 billion in 3,447 deals, while the third place was services industry, with a turnover of 74.754 million shares worth N191.833 million in 448 deals.
Trading in the top three equities namely Jaiz Bank Plc, FBN Holdings Plc and Niger Insurance Plc (measured by volume) accounted for 761.866 million shares worth N1.468 billion in 1,395 deals, contributing 40.25 per cent and 8.32 per cent to the total equity turnover volume and value respectively
Exchange Traded Products (ETPs)
A total of 412,358 units valued at N1.396 billion were traded this week in 40 deals compared with a total of 292,510 units valued at N2.270 billion transacted last week in 45 deals
Bonds
A total of 47,699 units valued at N53.129 million were traded this week in 22 deals compared with a total of 13,555 units valued at N17.369 million transacted last week in eight deals.