NCC Says Over 100m SIMs Cards Produced Locally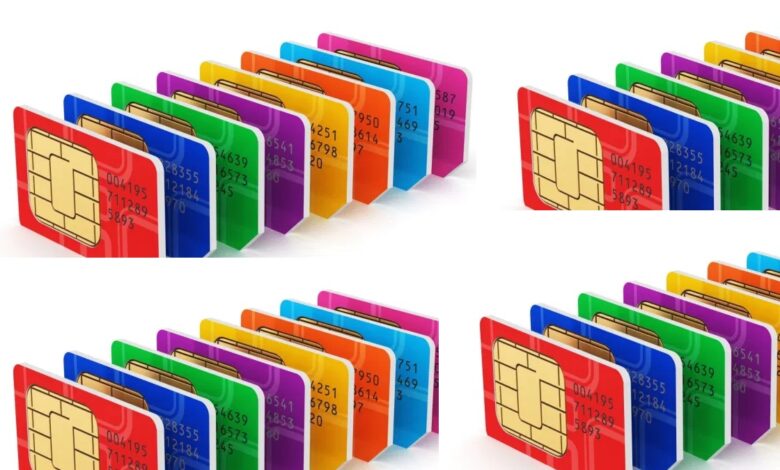 As Nigeria Targets Supply expansion to Other W/African Countries


---
The Nigeria Communications Commission (NCC) says over 100 million Subscribers Identity Module (SIM) cards have so far been produced locally in less than a year after the federal government gave directive to stop importation of SIM cards into the country.
Professor Isa Pantami, Nigeria's Miniter of Communications and Digital Economy, had in August 2022 directed that since Nigeria had the capacity to manufacture SIM cards locally, importing same would not be allowed going forward.
While addressing audience on Thursday during NCC's special session at the ongoing AFRICANXT in Lagos, Aderonke Sola-Ogunsola, NCC's head of Financing and Stakeholders Engagement Team, disclosed that since Pantami's directive, more than 100 million SIM cards have been produced in Nigeria.
The NCC session at AFRICANXT was a panel discussion focusing on theme 'The NCC Mandate Towards Realisation of Full Digital Economy in Nigeria', where panellists explained various initiatives and regulatory efforts of the commission.
Meanwhile, beyond meeting local SIM card demands, Ms Sola-Ogunsola said that through the Nigeria Office for Development of Indigenous Telecommunications Sector (NODITS), the country is now targeting manufacturing SIM for other West African countries.
She said that the NODITS was put in place under the NCC to encourage innovation among the youths and promote the digital economy agenda with homegrown talents and skills that are as globally competitive.
"There is the need to ensure individuals, businesses, and the nation harness derivable benefits and the opportunities offered by the emergent digital culture, to improve quality of life, grow businesses, and leapfrog the national economy.
"This remains the overarching objective of government National Digital Economy Policies and Strategies (NDEPS) 2020-2030," she said.
The head, Digital Skills and Services, NCC, Freda Bruce-Bennett, said that Nigeria was rapidly becoming a digital economy.
Ms. Bruce-Bennett said that out of seven unicorns in Africa, Nigeria has five which are Andela, Flutterwave, Interswitch, Jumia and Opay.
According to her, NCC is working with campuses and the National Youth Service Corp (NYSC) on how youths could build their capacity.
Another panellist, Head, Spectrum Administration, NCC, Abraham Oshadami said that digital economy could not exist without infrastructure because globally infrastructure was the bedrock for adequate broadband penetration.
Mr Oshadami said that Nigeria had taken the lead by providing both wired and wireless resources because, adding that there are policies to deploy the infrastructure and make them work.
According to him, Nigeria has done well in the entire Africa by being at the forefront of making resources available to provide high speed broadband leveraging on satellite and other technologies.
Another panellist, Elizabeth Yisa, Team Lead, Child Online Protection, NCC, emphasised that the digital economy mandate of the Commission also include safety provision of a safe internet space for users.
She said the commission works
The panel session was moderated by Director of Public Affairs, NCC, Reuben Muoka while other panellist are
This year's theme is: ''Cooperate. Collaborate. Innovate. Unlocking Our Potential, Ensuring Africa's Prosperity".