NCC, ministry's efforts paying off as broadband hits 42.02%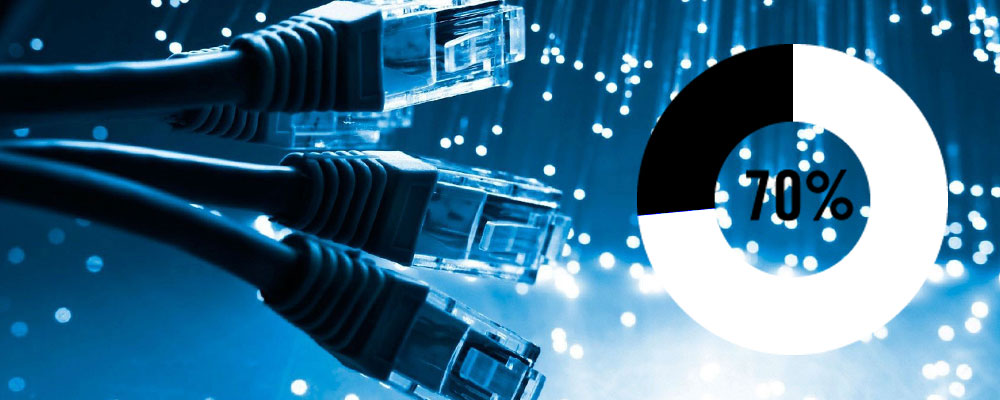 A crusade championed by the Nigerian Communications Commissions (NCC) and the Federal Ministry of Communications and Digital Economy to deepen broadband penetration in the country is yielding results.
While the target of 70 per cent penetration by the year 2025, set by the  country, may seem far away, the sustained pace at which more people gain access to high speed internet in the country gives a beacon of hope, ahead of 2025.
The NCC revealed in its latest data that as at July ending, broadband penetration in the country stood at 42.02 per cent, equivalent to 80.22 million telephone lines that can access high speed internet in the country measured by 3G and 4G internet networks.
This figure shows appreciation from June's record of 41.23 per cent, representing 76.70 million broadband access lines.
Specifically, operators attracted on their various broadband networks in the month under review a total of 3.52 million users who were connected to either 3G or 4G internet strengths.
While more Nigerians come on board to have better experience with high speed Internet, experts have seen this as a mission accomplished for the Nigerian Communications Commission and its supervising ministry, the Federal Ministry of Communications and Digital Economy, being led by Minister Isa Pantami.
Following the launching of National Broadband Plan (2019-2025) earlier this year, the ministry as well as the NCC have put efforts in top gear to work with other stakeholders such as the Nigerian Governors Forum to accelerate deployment of infrastructures to deepen broadband access in the country.
Speaking recently with BusinessMetricsNG on the possibility of achieving and surpassing the 70 per cent target, Muyiwa Ogungboye, the chief executive officer of eStream Networks Limited, said that if the operators continue to enjoy support from the government, the target will be surely surpassed.
"We set the 30 per cent target and we achieved and surpassed it. Why won't we achieve the 70 per cent target now if the interest of the operators will continue to be protected by the government?, he inquired.
Ogungboye added that the first target of broadband penetration as contained in the 5-year plan of 2013-2018 was achieved chiefly on the initiatives of the private sector.
He however acknowledged the of the NCC as well as other government stakeholders in creating the relaxed environment for operators to further deploy investment to achieve the new target of 70 per cent penetration and connect more Nigerians to high speed internet for economic prosperity.