Former aviation minister Femi Fani-Kayode finally joins APC, says God's Spirit…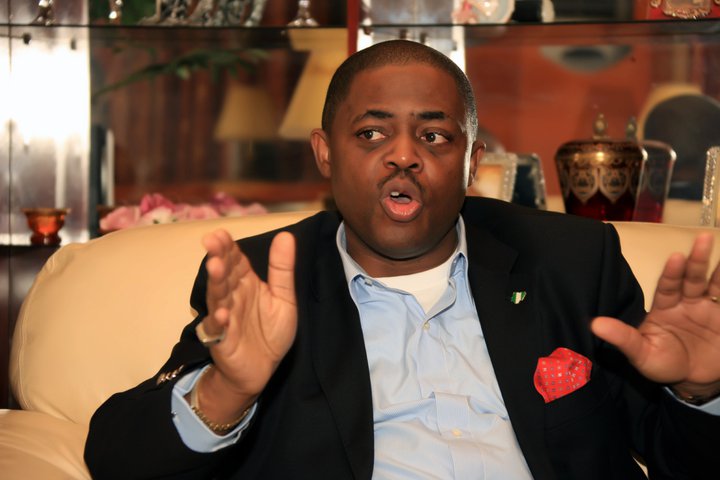 Mr. Femi Fani-Kayode, a former Minister of Aviation during the President Olusegun Obasanjo government, has formally joined the ruling All Progressives Congress (APC).
He was presented to President Muhammadu Buhari by the Chairman, Caretaker Committee of the APC, and governor of Yobe State, Mai Mala Buni on Thursday at the Presidential Villa, Abuja.
Mr.. Fani Kayode said that he was led by the Spirit of God in his decision and that he joined the APC to help for the unity of the country, adding that he was against anything that would cause the disintegration of Nigeria.
He informed that he was instrumental for the exit of three Peoples Democratic Party (PDP) governors to the APC.
Before his final decamping to the ruling party from the PDP, the opposition party, speculations were rife that the former aviation minister was working to join the APC despite his perceived stance as a sworn enemy of the party and its agents.
This was revealed in February this year, when Kogi State Governor Yahaya Bello said the former Nigeria aviation minister had joined the ruling All Progressives Congress (APC).
"I have the mandate to sanitize, mobilize and educate and woo Nigerians into the party, irrespective of their background," Bello told journalists after revalidating his APC membership.
"Our Brother Chief Femi Fani-Kayode has joined our party in good faith. He is joining our party to add his own positive energy and make a contribution to ensure that APC is a party to beat."
The announcement was however met with outright rejection by some members of the party who believed that outspoken Femi  had on many occasions  vilified the current administration of President Buhari, the President himself and the ruling party.