Executive of Heritage Bank bags EveAfrique Award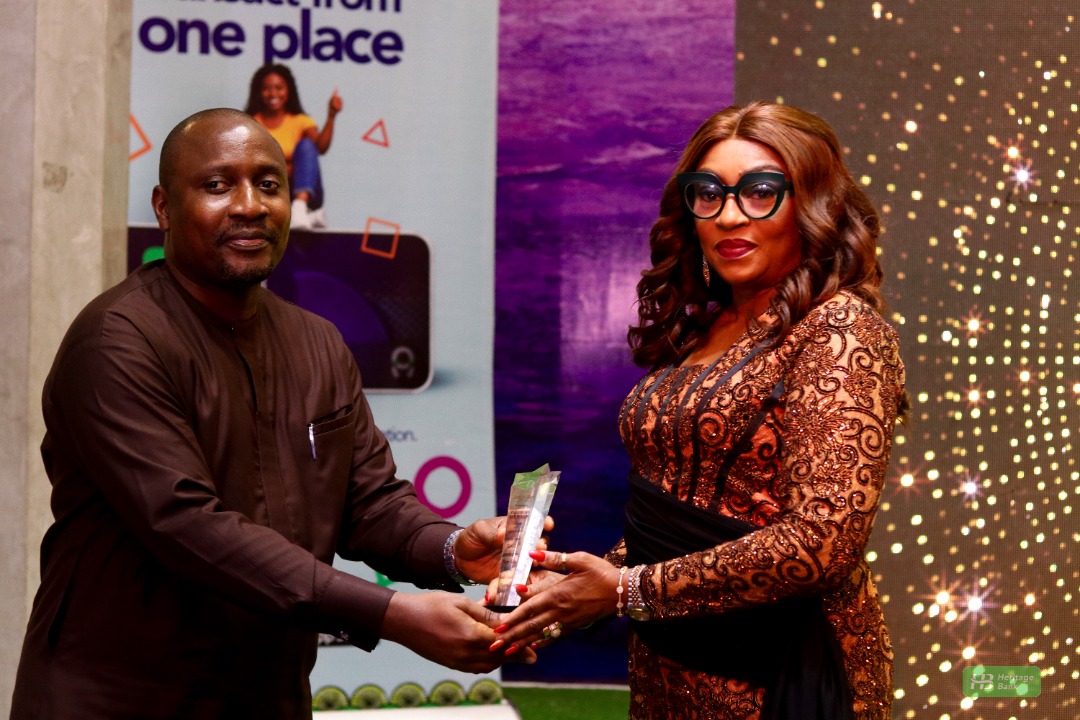 Senior Management Executive of Heritage Bank Plc received the "Heart of Gold" award by EveAfrique organiser of the annual Red Ball for Charity.
The awardee, Osepiribo Ben-Willie, Directorate Head, South-South, South-East & Private Wealth Management, who was part of the 10 awardees was honoured for her immense contribution to the sustainable development and socio-economic growth in the Niger Delta region.
EveAfrique's Red Ball for Charity 2022 edition themed, "A night of Hope
with focus on Lupus Awareness and Management," led to the awards and entertainment gala where the Heart of Gold awards were presented.
Speaking at the event, Ben-Willie stated that Heritage Bank has been at the forefront of investing in human capital development for critical economic recovery. This, according to her informed the keen interest in extending support to the Niger Delta region.
Specifically, she commended the organisers of the event for the award and on the need to raise awareness in addressing a peculiar health matter about Lupus signs and symptoms which happens not to be known by many individuals.
Ben-Willie said, "In Heritage Bank, health is priority that is why we will continue to partner and support the organizers of EveAfrique on knowledge increase about the importance of early detection and treatment, enhancing the self-management skills of people with lupus, and improving the capacity of health care providers in their ability to make quick and accurate diagnoses."
She disclosed the Bank's commitment to support one of the survivors of Lupus, Boma Alaiyiboba Graham-Douglas's foundation, whilst stating that the bank has been at the forefront of addressing health matters through several partnership with state governments and NGOs.
In her keynote address, the Convener of EveAfrique of Red Ball for Charity initiative, Ivy Davis Etokakpan said that her organisation in partnership with Heritage Bank has synergized to create significant awareness and support for individuals affected by the disease.
She further stated that the Heart of Gold award was presented in appreciation of well-deserved distinguished persons who have made notable strides in the areas of protection and respect for human rights, peaceful settlement of disputes, sustainable development to socio-economic growth in the Niger Delta region.