Equity Market Loses N622BN to Sell-Offs in MTN, Airtel, Seplat, Others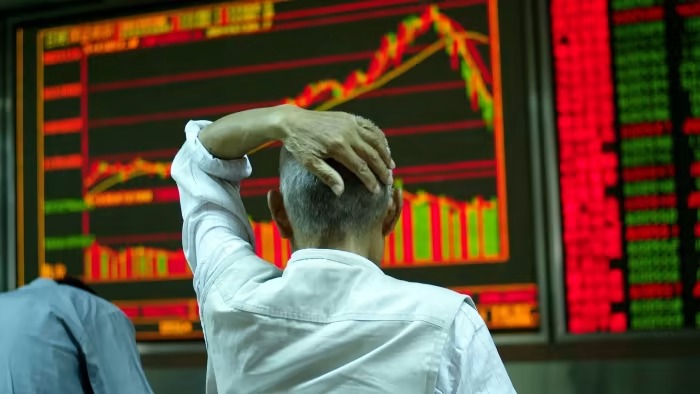 Stock investors in Nigeria lost a whooping N622 billion in one day at the Nigerian Exchange Limited (NGX) following sell-offs in the shares of bellwethers such as MTN Nigeria, Airtel Africa, Seplat Plc and others.
Consequently, market capitalisation of listed equities at the market closed lower at N29.281 trillion on Monday compared with the preceding session's N29.903 trillion.
Similarly, All-Share Index (ASI), the benchmark gauge for share price movement sat the market shed 1,141.79 points equivalent to 2.08 per cent to close the session lower at 53,750.77 points from 54,892.53 basis points it opened the day's trading.
Market analysts have ascribed the development to continuous profit-taking pressures arising from previous recent gains by the companies as earlier reported by BUSINESS METRICS.
BUSINESS METRICS observed that the depreciation was across the key sectors of the trading platform, with the energy space the worst hit as it shed 2.02 per cent.
The consumer goods index fell by 0.79 per cent, the insurance sector lost 0.55 per cent, the banking category shed 0.23 per cent, and the industrial goods counter went down by 0.14 per cent.
The heaviest price decliner yesterday was NCR Nigeria, which dwindled by 9.79 per cent to N2.12, followed by Unity Bank, which lost 9.43 per cent to trade at 48 Kobo. Prestige Assurance weakened by 8.89 per cent to 41 Kobo, Sunu Assurances slumped by 8.33 per cent to 44 Kobo, and Airtel Africa slipped by 8.31 per cent to N1,420.00.
Conversely, Courteville finished the day as the biggest price riser after it gained 6.67 per cent to quote at 48 Kobo, as NPF Microfinance Bank appreciated by 2.70 per cent to N1.90. AIICO Insurance grew by 1.75 per cent to 58 Kobo, FBN Holdings rose by 0.92 per cent to N11.00, and Zenith Bank moved up by 0.20 per cent to N25.00.
Yesterday, GTCO was the busiest stock at the market as it traded 12.8 million units, followed by Zenith Bank, which transacted 11.9 million units. UBA sold 10.0 million units, MTN Nigeria exchanged 8.3 million units, and FBN Holdings traded 7.7 million units.
When the market closed for the day, a total of 100.9 million stocks worth N4.3 billion exchanged hands in 3,279 deals compared with the 137.6 million stocks worth N3.9 billion traded in 2,912 deals last Friday, representing a decline in the trading volume by 26.67 per cent, an increase in the trading value by 10.26 per cent, and an improvement in the number of deals by 12.60 per cent.
Equity Market Equity Market Equity Market