Dangcem, MTN, Guinness, others push NSE to first weekly loss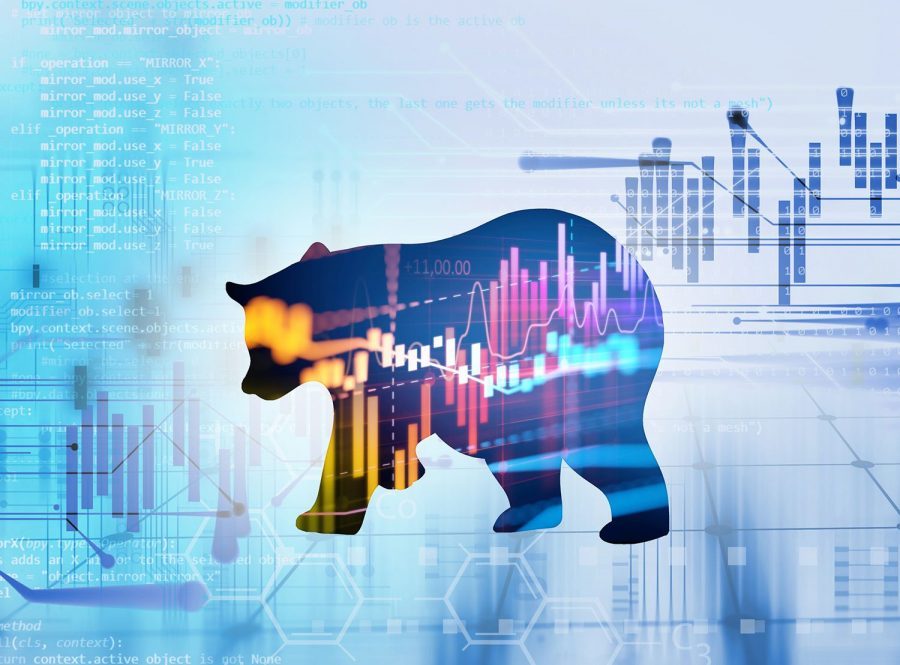 Dangcem, MTN, Guinness, others push NSE to first weekly loss
---
The local bourse ended the first trading week of 2021 in the red, as losses recorded on the second and last trading days eroded gains from the other trading days of the week.
The loss was primarily fueled by pullbacks in the stocks of Dangote Cement, Guinness, Unilever and MTN Nigeria which declined by -8.1 per cent, -5.0 per cent, -5.0 per cent, and -2.8 per cent respectively.
Accordingly, the All-Share Index (ASI) declined by 0.37 per cent week-on-week to close at 40,120.22 basis points and similarly, market capitalization of equities investment at the local bourse slipped by N79 billion to close the week at N20.978 trillion.
Activity levels were mixed, as trading volumes surged by 87.9 per cent WoW while value traded declined by 23.5 per cent.
Investors traded a total turnover of 3.394 billion shares worth N19.867 billion in 26,808 deals in contrast to a total of 1.806 billion shares valued at N25.966 billion that exchanged hands the previous week in 14,634 deals
However, all other indices finished higher with the exception of NSE Premium, NSE Lotus II and NSE Industrial Goods which depreciated by 2.99 per cent, 1.22 per cent and 2.29 per cent while the NSE ASeM and NSE Growth Indices closed the week flat.
Reacting to the weekly performance of the equities market, analysts at Cordros Capita said, "In the short term, we believe positioning for Full Year (FY) 2020 dividends will continue to support buying activity in the market amid negative real returns in the fixed income market even as we do not rule out intermittent profit-taking.
"However, we advise investors to take positions in only fundamentally justified stocks as the weak macro environment remains a significant headwind for corporate earnings."
In the outlook forecast, investment analysts at Investdata Analysts have also envisaged the mixed performance to continue on profit booking and buying interests in undervalued and dividend-paying stocks ahead of the market major earnings reporting season, especially as low interest rates and oil price oscillation have so far supported the Nigerian economy and equity market.
"There is also the likelihood of reversal of trend and continuation, as investors position in high yields stocks in the New Year.
"Also, important is the fact that technical indicators reveal overbought on the weekly and daily chart, while the RSI reads 70 points and above, a situation that supports the likelihood of another correction.
"However, the strong and faster recovery may continue, depending on market forces, going forward, as propelled by the quality of Q3 earnings presented, especially by the tier-1 banks, even as analyses of numbers released so far have helped repositioning of investors' portfolios on the strength of sectoral and company's performances," they said.
Weekly Trading Details
The consumer goods industry, measured by volume, led the activity chart with 2.026 billion shares valued at N7.503 billion traded in 4,031 deals; thus contributing 59.70 per cent and 37.77 per cent to the total equity turnover volume and value respectively.
The financial services industry followed with 939.288 million shares worth N7.820 billion in 14,020 deals, while the third place was Conglomerates Industry, with a turnover of 139.882 million shares worth N182.151 million in 885 deals.
Trading in the top three equities namely Champion Breweries Plc, Transnational Corporation of Nigeria Plc and Access Bank Plc (measured by volume) accounted for 2.144 billion shares worth N6.002 billion in 1,971 deals, contributing 63.18 per cent and 30.21 per cent to the total equity turnover volume and value respectively.
A total of 196,294 units of Exchange Traded Products (ETPs) valued at N816.553 million were traded during the week in 38 deals compared with a total of 26,141 units valued at N185.334 million transacted previously in 35 deals.
Investors also staked N12.591 million on 10,051 units of bond in 27 deals compared with a total of 5,218 units valued at N5.773 million transacted the previous week in 12 deals.