CBN Raises Interest Rate by 50bps to 18%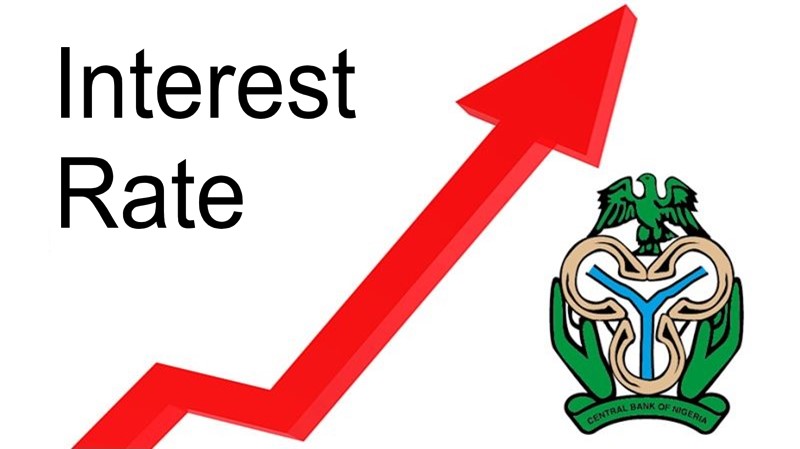 The Monetary Policy Committee (MPC) of the Central Bank of Nigeria (CBN) has increased the Monetary Policy Rate (MPR) by 50 basis points to 18 per cent from 17.5 per cent.
The CBN governor, Mr Godwin Emefiele said this on Tuesday as he read the communique issued at the end of the 290th meeting of the MPC.
At the last MPC meeting in January, the MPR was increased by 100 basis points, from 16.5 per cent to 17.5 per cent.
According to Emefiele, 10 out of the 12 committee members present at the meeting voted for a moderate rise in the MPR.
He, however, said that all other parameters remained constant.
The Asymmetric Corridor of +100/-500 basis points around the MPR, the Liquidity Ratio of 30 per cent and Cash Reserve Ratio (CRR) of 32.5 per cent were thus retained.
According to Emefiele, the committee debated whether to continue the rate hike to further check inflation.
He said that the MPC also considered whether to hold the rate to observe emerging developments and allow for the impact of the last five rate hikes to permeate the economy.
"Loosening in the view of the committee members would undermine gains so far achieved.
"MPC observed the upward risk to price development and expectations of the removal of the Premium Motor Spirit (PMS) subsidy.
"These, in the view of members, provide a compelling argument for an upward adjustment of policy rate, albeit less aggressively," he said.
He also said that the apex bank's naira redesign and cash withdrawal policies had resulted in a sizable reduction in currency outside the banking system.
According to him, that is an indication of improvement in the potency of monetary policy tools of the CBN.
What you should know
BUSINESS METRICS reports that the CBN MPC hiked the MPR at the end of its third meeting of the year in May 2022 to 13% from 11.50%.
Two months after, another hike was announced in July 2022 from 13 to 14% and a further hike in September to 15.5% while the final hike in year 2022 was witnessed in November when the apex bank jacked it up another 100bps to 16.50%.
The target of the apex bank for the continuous increase of the MPR is to tame inflationary pressure in the economy, which on the contrary has remained persistently moving northward.
This forced the CBN to again raise the rate in January 2023 by another 100 basis points to 17.5% in January and now, another 50 basis points to 18% in March.