Bulls' party crashes further as profit-takers shave N46bn off equities Cap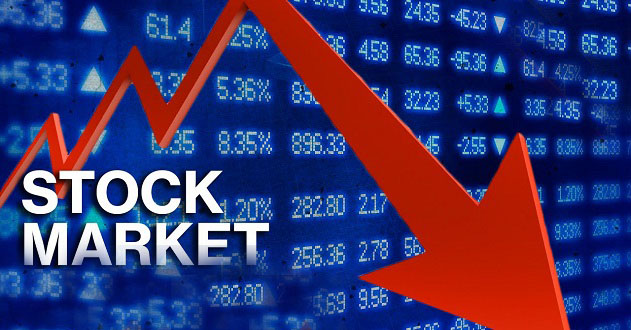 4.8% price fall in DANGCEM weighs heavily
_______________________________________
Profit-taking continued on Thursday in the domestic equities market, a situation well envisaged by market analysts and investors in the light of recent 12-day gaining streak enjoyed by the equities market.
At the last trading session, 4.8 per cent fall in the price of DANGCEM stocks weighed heavily on the aggregate value of the market capitalisation as the stock remains most capitalized stocks at the Nigerian Stock Exchange (NSE) with high impact.
Thus, the benchmark index ended the session 0.31 per cent lower at 28,546.22 points and accordingly, the Month-to-Date (MtD) and Year-to-Date (YtD) gain both moderated to 6.4 per cent.
This reflected in the similar percentage point on the valuation of the market as market capitalization shed N46 billion to close the day lower at N14.921 trillion.
Analyzing by sectors, the Banking (+2.9 per cent) and Insurance (+1.3 per cent) indices posted gains, while losses were recorded in the Industrial Goods (-2.7 per cent), Consumer Goods (-1.3 per cent) and Oil & Gas (-0.5 per cent) indices.
The negative outlook of the session played out on turnover with traded volume and value falling by 31.64 per cent and 48.49 per cent respectively. This indicates loss of momentum and participation by investors.
Nonetheless, market sentiment, measured by breadth closed in green with emergence of 26 stocks that posted gains in contrast with 17 decliners.
Trading statistics obtained from the Nigerian Stock Exchange showed that Airtel Africa led the gainers with N10 to close at N410.20 per share. Unilever trailed with N1.20 to close at N13.50 per share.
GUARANTY gained N1 to close at N32 per share while ZENITHBANK and ETI advanced by N0.55 and N0.35 to close at N20.10 and N4.45 per share respectively.
Contrarily, DANGCEM topped the decliners' list with N7.50 loss to close the session at N150.50 per share. The Nigerian Breweries followed with N3.70 to close at N48.60 per share while CONOIL shed N0.85 to close at N14.40 per share.
In addition, BUACEMENT shed N0.35 to close at N41.40 per share and ARDOVA trailed with N0.35 loss to close the day's trading activities at N12.45 per share respectively.
Top Turnover Value
ZENITHBANK traded 74.232 million shares valued at N1.507 billion in 887 deals
GUARANTY traded 18.288 million shares valued at N578.694 million in 541 deals.
Access Bank traded 57.162 million shares valued at N449.161 million in 455 deals
At the end of the session, investors collectively 569.377 million shares worth N4.914 billion in 6,101 transactions as against 832.879 million shares they staked N9.539 billion on in 9,180 traded in the previous session.