Bitcoin beats S&P 500 by 45% RoI. Will do it again in 2022 – Report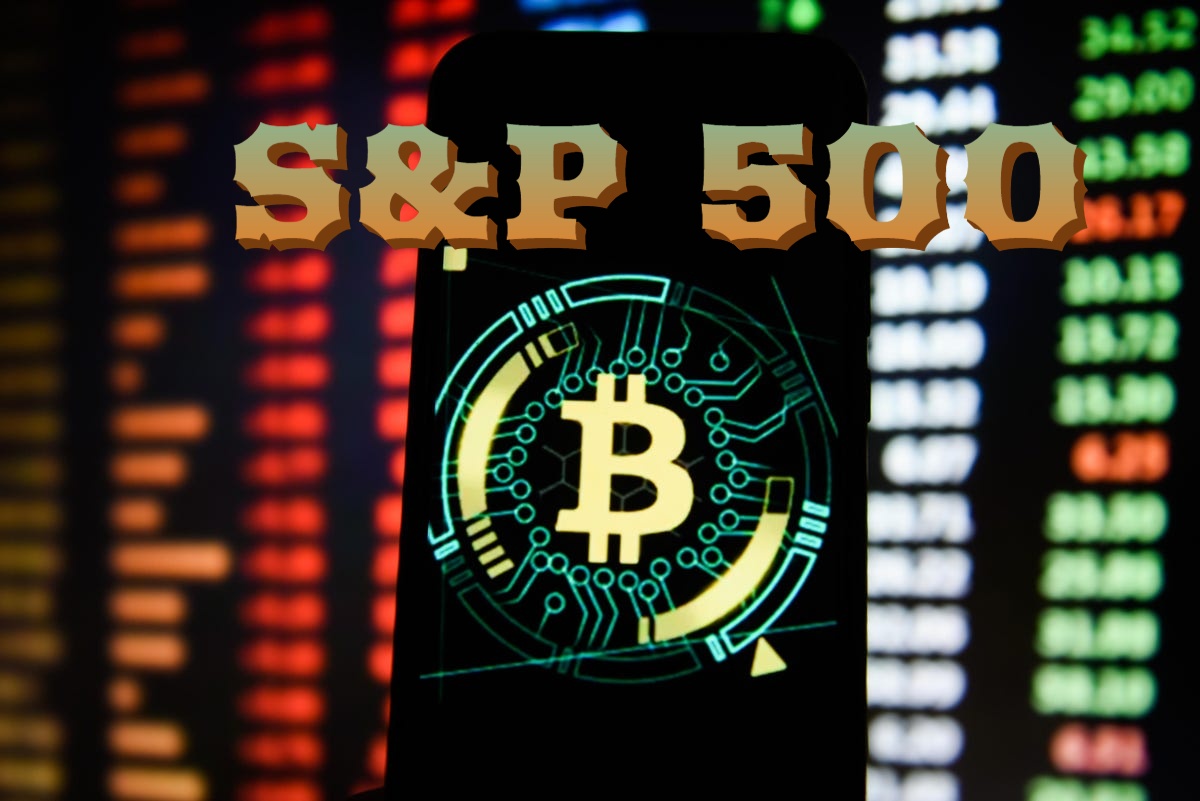 Despite their undisputed value appreciation year after year, Bitcoin and other cryptocurrency assets  have not succeeded winning the hearts of many players in the global investment space, especially those with strong allegiance to stock. 
Bitcoin remains the leading crypto currency in the world just like the S&P 500 is recognized as an elite stock index often monitored by investors. The Standard and Poor's 500, or simply the S&P 500, is a stock market index tracking the performance of 500 large companies listed on stock exchanges in the United States.
The positions occupied by these two contending assets often spark a debate on which is the best to bet on by an individual while taking investment decisions.
Meanwhile, blockchain data research firm, Arcane Research has taken a look at the year that was in its final report for 2021 and offered its predictions for crypto markets going into 2022.
The report revealed that so far in the year, Bitcoin has outperformed the S&P 500 index by about 45 per cent in terms of return on investment (RoI).
Bitcoin is up 73 per cent while the S&P 500 is up 28 per cent this year, and Arcane believes Bitcoin will continue this bullish performance next year to beat the world's most prominent stock index.
The 43-page report obtained by our correspondent focuses on Bitcoin (BTC) and Ethereum (ETH) but delves into other major coins, decentralized finance (DeFi), meme coins, nonfungible tokens (NFT), derivatives, and others.
Specifically, Arcane offered a prediction for what would happen in 2022 on every topic covered in the report which includes the following:
XRP and Cardano will fall out of the top 10
Arcane noted the tremendous gains on Binance Coin (BNB) this year, peaking at about 1600% in May and rounding out the year up 1344%. Based on this and the growth in market cap from alts like Solana and Terra, along with the NFT craze, the analysts are tipping Ripple (XRP) and Cardano (ADA) will exit the top-10 list.
Alternate layer-ones will continue to outperform ETH.
While ETH outperformed BTC this year with a gain of 455% to 73%, other layer-one blockchains outperformed ETH. Layer-one refers to standalone, base layer blockchains. Terra Luna ends 2021 up 14,823%, Fantom is up 13,549%
Traditional gaming companies will increasingly add NFTs
This year in crypto can be defined in no small part by the massive sales of NFTs, and blockchain games like Splinterlands and Alien Worlds have around 526,000 daily active users according to DappRadar.
Arcane predicts that in 2022, traditional gaming brands will branch into the NFT space and capitalize on the burgeoning market.
Even more crypto companies will go public and several will have valuations above $5B.
This year saw Coinbase go public on April 14th and it currently has a market cap of $72 billion. The five biggest crypto company public listings slated for 2022 are all currently valued over $1 billion.
Arcane believes there will be a number others valued higher than $5 billion like crypto exchange Bullish, which is currently valued at $9 billion.
Bitcoin ETFs will hold more than 1M BTC by end of 2022
Several Bitcoin futures exchange-traded funds (ETF) were launched in 2021. They currently collectively hold about 846,309 BTC and Arcane says the growth will only continue in 2022.
Hashrate will become even more geographically distributed
When China banned Bitcoin mining, global Bitcoin hashrate sharply fell, then nearly as suddenly recovered. Now the United States leads the world in hashrate, followed by Kazakhstan and Russia. Arcane believes miners will disperse even further into regions like Latin America.