At 44.5%, Broadband Penetration Set to Reclaim Old Glory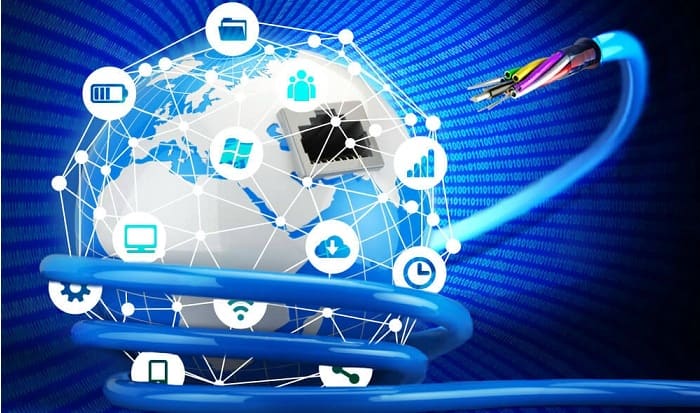 Broadband penetration in Nigeria is growing to regain its all-time high of 45.93% recorded in October 2020.
The figure translated to 87.676 million connections to either the third generation (3G) or fourth generation (4G) Long Term Evolutions (LTE) categorized as broadband.
According to the latest disclosure by the Executive Vice Chairman of the Nigerian Communications Commission (NCC), Umar Danbatta, Nigeria's broadband usage has moved up from 40.9 per cent in February 2022 to 44.5 per cent in July 2022.
Business Metrics reported that all metrics measuring telephony and internet connectivity in the country had experienced notable declines following federal government's instruction for mandatory linkage of National Identity Number (NIN) and telecoms users' Subscriber Identification Modules (SIM) cards that began late 2020.
During the period, operators were unable to sell or activate new SIM cards and lost and inactive ones could not be retrieved while in addition, many SIM cards whose bearers failed to comply with the NIN-SIM linkage instruction were disconnected from the networks of operators partially or completely.
As this took tolls on the metrics, broadband which already recorded historical 45.93 per cent penetration as at October 2020 continued to stagger downward to hit a bottom of 39.59% in May 2021 after losing 12.11 million connections to settle at 75.57 million.
Growth Amid Monthly Oscillation
While broadband penetration rebounded in June 2021 to 39.97% representing 76.29 million connections, it immediately reversed the gain in July, standing at 39.79% representing 75.95 million connections to 3G and 4G networks.
This pattern continued in August 2021 with an uptick to 41% or 78.26 million and a reverse to 40.01 or 76.37 million the following month in September.
Broadband penetration stood at 39.89% or 76.15 million in October; 39.98% or 76.31 million in November while it jacked up to 78.04 million or 40.88% in December to end 2021.
The momentum was maintained in January 2022 when at least 79.43 million lines representing 41.61% were active with broadband on the networks of operators.
However, February saw disconnections as the figure shrank to 40.91% representing 70.08 million connections.
Five Months of Undiluted Growth
Meanwhile, data from the industry regulator, the NCC, showed that broadband connections in the country has been consistent in the last five months from March to July 2022 during which about seven million new connections have been recorded.
Specifically, penetration grew to 42.24% or 80.68 million lines in March; 42.79% or 81.68 million in April; 43.67% or 83.37 million in May; 44.32% or 84.61 million June; and according to Professor Danbatta who spoke in Abuja on Tuesday, broadband penetration has further increased to 44.5% as at July.
The growth can be ascribed to activation new SIM cards, retrieval of lost and inactive ones and increasing compliance level with the NIN-SIM linkage directive.
Why this Matter
Nigeria currently is pursuing a 70% broadband penetration target by 2025, which is stated in the National Broadband Plan 2020-2025.
With the latest figure of 44.5%, this means Nigeria still has a wide ground to cover by further growing broadband penetration by 25.5% by 2025 to meet up with target.
Industry observers have repeatedly called for collaborative effort to create a conducive environment to attract more investments into the telecoms sector to drive penetration of the high-speed connectivity.
There are also concerns that even when the 70% target is met, it should not be concentrated in the urban areas alone to avoid saturation and digital divide.
It has been reported that 10% growth in broadband penetration is capable of lifting a country's gross domestic product (GDP) by over 2%, as broadband remains an economic enabler a lubricant of social life.